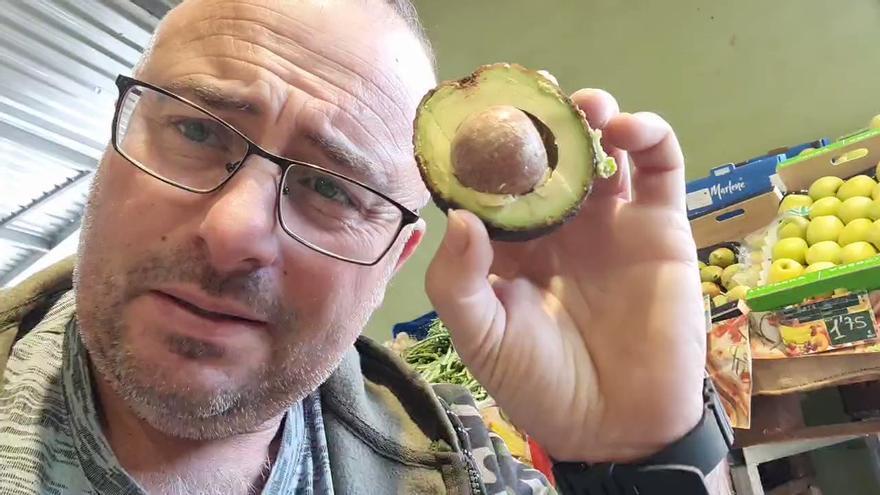 The popular David the farmerknown for its presence in the social networks and his ventures, has once again surprised his followers with a new product: a "hair saver" that he claims he produces himself and that, according to him, strengthens and stimulates hair growth. The peculiarity of this product is that David assures that he does not sell it, but rather offers it completely free of charge to those who want it.
Now David The Farmerfamous for the legendary offers he offered at his fruit shop on Camino El Cascajo de Benijos, in La Orotava, has decided to embark on a new adventure.
He has embarked on a new turn in his career and is preparing to inaugurate his latest project: a salted fish store combined with an attractive canteen. This establishment will be located in the well-known Puerto de la Cruz Market.
Versatility
David, who had previously closed his business in the north of Tenerife due to difficulties in dealing with increased taxes and then opened a restaurant in Puerto de la Cruz, continues to demonstrate his versatility as an entrepreneur and his ability to adapt to different situations.
In a video posted on your Facebook profile, David the farmer introduces his "hair grower" and shares his personal experience with the product, stating that he has been using it for a month and has experienced noticeable hair growth on his head. Although he does not reveal the composition or ingredients of the product, David describes it as a secret and jokes that "you can even drink it", although he recommends not trying it, since not all stomachs can tolerate it.
A phenomenon on social networks
In the video, David shows a steel drum on the fire, preparing more of his product, and points out that he started using it because "there was no one balder than me." Carlos Llarena, a Canarian wrestling sports announcer who broadcasts MírameTV and joins the conversation, comments on David's appearance and his lack of hair.
David states that his "hair saver" has generated interest among many people and that he is willing to provide it for free, although he asks those looking for it to bring their own bottles. Despite his enthusiasm for the product, he also mentions that it may not be effective for people who have more advanced baldness.