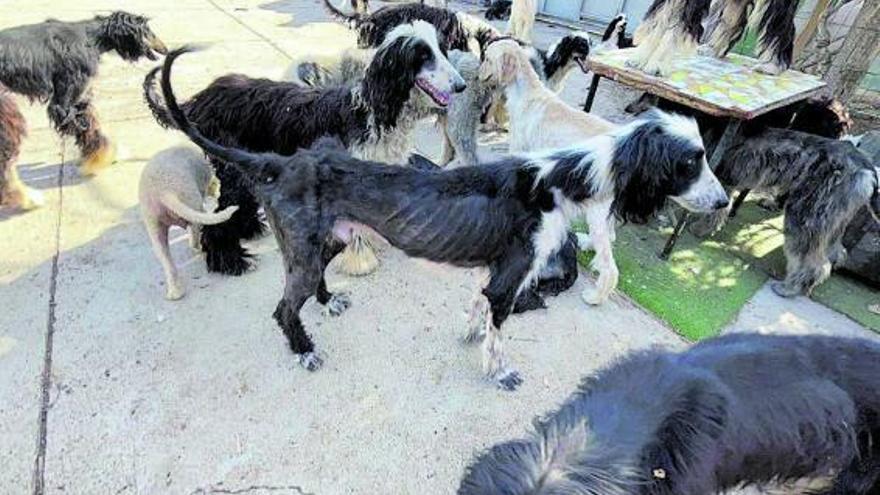 Agents belonging to the Environment Group of the General Corps of the Canarian Police (Gruma) carried out a precautionary intervention on September 5 in an illegal hatchery located in the southeast of Tenerife from which they rescued a total of 54 dogs and 11 cats, in addition to opening an investigation into two people as alleged perpetrators of crimes of abandonment and animal abuse.
The individuals involved used the seized animals for reproduction, because they were, for the most part, specimens of breeds with high market value, such as the sphinx cat or the Afghan hound. Several of the animals were later sold in the Peninsula and in the rest of Europe.
The facility lacked any type of authorization to be used as a breeding facility and the animals showed obvious signs of malnutrition, various pathologies, such as leishmaniasis, body injuries, as well as lack of identification and vaccination. The aforementioned irregularities occurred in unhealthy facilities that did not comply with the requirements of the Law on the Protection of the Rights and Welfare of Animals.
It should also be noted that, according to the investigation carried out by CGPC professionals, when the animals were in a serious state of health they were delivered to shelters or taken to veterinary centers, where some of them died due to the advanced state of illness. the illness.
To carry out the operation, the members of the Gruma of the Canarian Police relied on the health care of veterinary doctors, volunteers and personnel from different organizations. Among these collaborators, the staff of the Tierra Blanca Animal Protection Center, located in the municipality of Fasnia and managed by the Tenerife Councilwhich helped in the transfer of a large part of the animals.