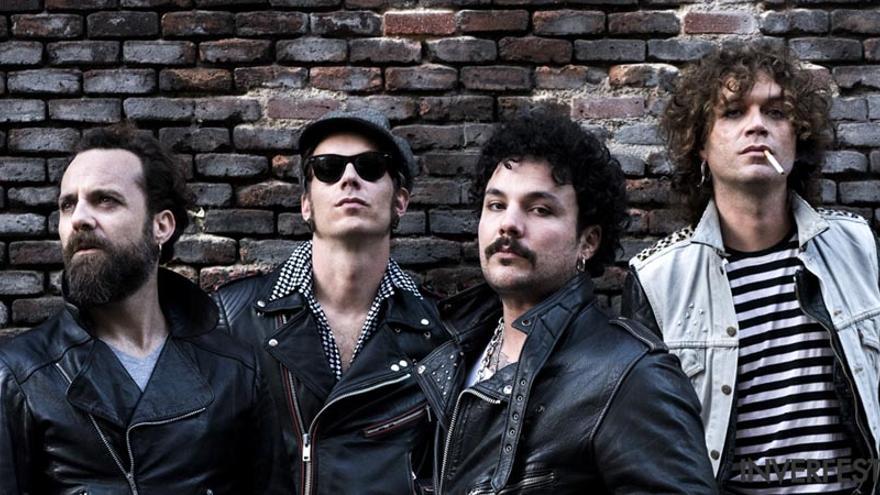 The Zigarrosa rock group founded in Valencia by the Tormo brothers, lands in the Canary Islands next November with its tour Cliffs. Specific, The band will perform on November 25 at the Juan Ramón Jiménez Theater in Telde, in Gran Canaria, and the day before at the El Sauzal Theater, in Tenerife. This is the tour to present their self-titled album, Cliffs (Cultura Rock Records, 2023), aud constitutes the fifth album by Los Zigarros (the fourth studio album), recorded at Estudio Uno in Colmenar Viejo (Madrid) in his debut with this label and under the production of Leiva, which will see the light next October 6th. Thus, those from Valencia include this double in the Canary Islands in the tour route, which takes off on November 11 in Murcia and stops in the islands with Salán Producciones.
Cliffs behaves the return of Los Zigarros with new study material after four years since his last work, Turn off the radio (Universal, 2019), although in between they recorded live the now legendary What the hell am I doing here? at the Teatro Circo Price in Madrid, whose homonymous song features the voices of Leiva, Ariel Rot, Carlos Tarque, Carlos Raya, Aurora García, Ángel Vera and Fito Cabrales.
In the countdown to its release, the band has been reeling off some songs from Cliffs to tune your ears before taking the stage. At the beginning of summer they advanced the single Howling in the desert and on September 7 they discovered a second theme, Fast rock.
In light of both songs, the work promises to continue the band's usual rock path, with some new nuances, as indicated in the statement signed by Alfred Crespo: "Thus, the house's trademark boogie, directing pieces like Cliffs either Rock fast, And to those always present influences of the sounds coined in the 70's, listen Marry you, as I would like or a No pain no gain, pure Stone, now they add songs like Finally or Barcelona, who could have signed the best Ian Hunter at the time with his Mott The Hoople".
Thus, this new journey by Los Zigarros highlights the rock character of the band, whose lyrics They embrace nostalgia to tell an autobiographical story, adds the text. However, the strength of the band composed of Ovidi Tormo (vocalist and guitarist), Álvaro Tormo (guitarist), Adrián Ribes (drums) and Nacho Tamarit (bassist) always lies in his forceful live performance, which returns to the stage in less than two months.
Tickets for the tour concerts are now on sale on the portal www.entrees.es.