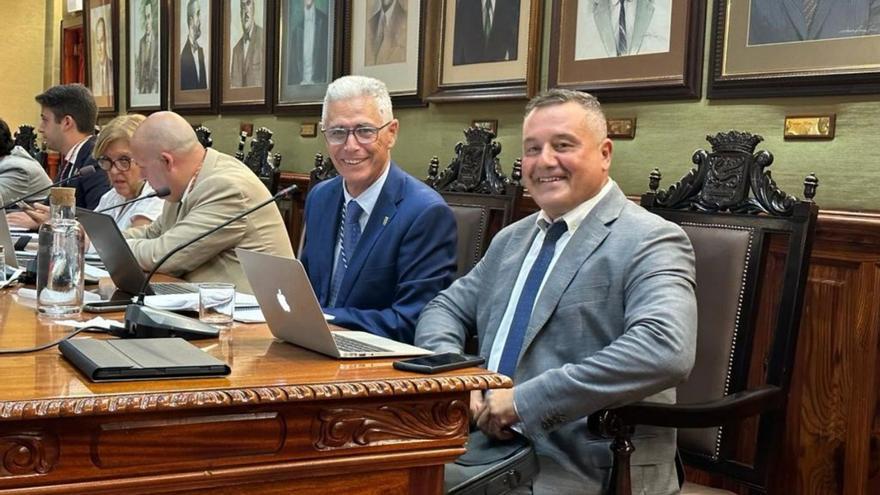 Canarian Coalition (CC) of Puerto de la Cruz denounced the "disastrous" management of the local PSOE government in economic matters. The CC spokesperson in the northern municipality describes it as a manifest inability when it comes to managing public resources that has caused "in the previous mandate they let important projects die such as the highway agreement, the pier, Martiánez beach, the tunnel Martiánez, the Auditorium project or the storm drains on the Eastern Highway.
In this sense, the nationalists see with amazement how "now, the local government of the PSOE and ACP requests financing from the Cabildo de Tenerife to carry out the work on the Plaza de Europa, when at the beginning of the previous mandate, in 2019, they had 30 million euros of their own funds and did nothing.
The municipal spokesperson, Alonso Acevedo, criticizes that at this moment, "that in the insular Corporation other formations govern, is when the PSOE and ACP in the municipality request funds from the Cabildo, something they never did in the government stage of Pedro Martin».
«From the Canarian Coalition we support that the work in the Plaza de Europa be finally undertaken, what we do not understand is that funds are now requested from the Cabildo and in the previous four years the project was allowed to die and nothing was requested, and even more so when There were sufficient funds to be able to undertake this important project," explains Acevedo.
In this regard, the nationalist spokesperson details that "we are surprised that the current municipal government now requests financing from other administrations for a project of no more than a million euros, when four years ago they had sufficient resources of their own to be able to carry out that work. which is municipal heritage.
For Acevedo, this is the "clear and evident" example of the "disastrous management of the local government", headed by its mayor, Marco Gonzalez: «Not only has he squandered those 30 million euros, but his incapacity, together with that of councilor David Hernández, is causing the municipality of Puerto de la Cruz to have lost 150 million euros in investments in the last term, something that "It causes the city to not move forward and, therefore, to be paralyzed."
The PSOE and the Portuense Citizen Assembly (ACP) reached an agreement, both at a programmatic level and in relation to the distribution of responsibility of the different areas of the City Council, in the last elections to reissue the government pact signed four years ago and that allowed the socialist Marco González to be re-elected as mayor.