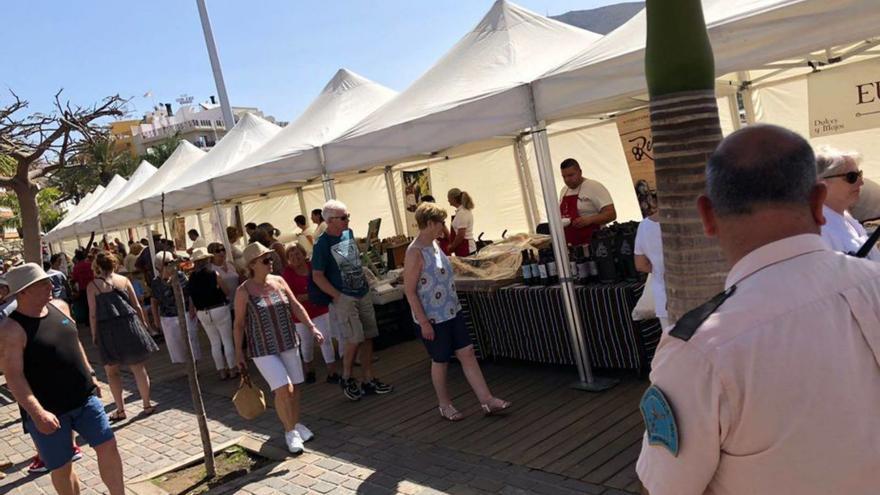 Economic Promotion puts the Arona Farmer's Market back into operation on the Los Cristianos promenade starting this Thursday. Dácil León, councilor of the area and Tourismexplains that this initiative "enjoys great acceptance among tourists and visitorswho value the opportunity to enjoy traditional products that are authentically ours and also value that they are marketed by those who produce them directly.
The reactivation of this point of sale responds to the significant demand from consumers in the area for access to fresh, ornamental and artisanal products of local production.
León recalled that this market, which operates two alternate Thursdays a month – next to the Plaza de la Pescadora and from 9:00 a.m. to 1:00 p.m. – "has been a great success that I feel very satisfied with, because in addition to bring the wealth of our local products closer to residents and tourists, represents great support and a valuable commitment to agriculture, livestock and crafts in Arona».
He Farmer's Market It is already a sign of identity of the traditional aronero commercial structure. This commitment "helps the sector to advance new concepts without losing its traditional characteristics and brings quality products from our environment to the population, with a varied offer and through direct contact between producers and consumers."
This open-air market is an extension of the Valle San Lorenzo Farmer's Market, in which 30 producers of fruits, vegetables, honey, pastries, fish and crafts participate. It operates Friday and Saturday, has free parking and a play area.