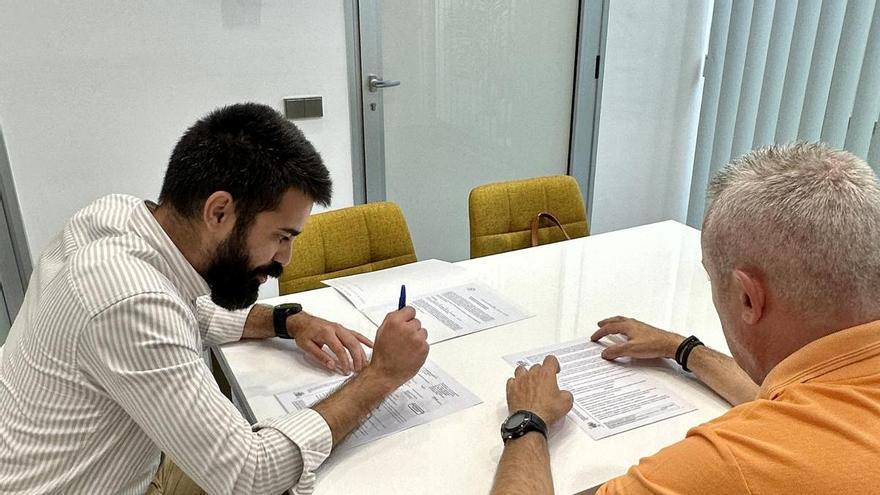 The economic crisis and the general increase in prices put the economy of many families at risk and makes more and more people resort to the Second Chance Law. This is the case of a resident of Arucas, in Las Palmas de Gran Canaria, Santiago Alejandro, who has managed to cancel a debt of 84,227 euros thanks to this legal mechanism.
The economic situation of this Aruquense neighbor worsened when he had to face a series of unexpected extra expenses and, in addition, he went from being employed to retiring with his income significantly reduced.
He had to help his mother financially, since she did not receive sufficient income and needed care worth about 900 euros per month. She also became the main financial support for her family, having to contribute to the living expenses and university studies of her son and to the care of her sister, who was sick and had a 91% disability. Furthermore, it turns out that he himself suffers from Parkinson's disease, which prevents him from helping his dependent sister to a greater extent, thus having to pay for a caregiver.
The situation of this head of the family was getting worse and worse, to the point where he had to face a significant extra expense when the home they lived in suffered a flood in 2018, having to proceed with its repair which meant a extraordinary expense of nearly 60,000 euros.
In these years, the Canarias Sin Debta client has gone into retirement, which has meant an economic break with respect to the income he previously received from his job as a civil servant.
In his own words, "looking for a solution to an economic problem derived from the illness of my relatives, I located information on the second chance law and turned to the experts at Canarias Sin Debta. My experience has been unbeatable thanks to the firm's involvement in resolving my situation. I recommend that anyone who finds themselves in a complicated situation like mine inform themselves and resort to the Second Chance Law."
For Samuel Díaz, expert lawyer at Canarias Sin Deuda and head of the Las Palmas de Gran Canaria office, "unfortunately this situation is repeated very often. People with a certain purchasing power who, without realizing it, and due to family issues, are affected and in debt. An excess of responsibility that comes a time when they cannot continue assuming."
"During the process we have managed to keep his car adapted for him and his sister, something very important for both of them. Now, a new life is opening up for him since he was waiting for the process to be completed to be able to enter a residence where they will give him the care he needs," adds Díaz.
About Canary Islands Without Debt
Canary Islands Without Debt is a firm of lawyers and specialists in the Second Chance Law. Its objective is to help all residents of the Canary Islands in a complex economic situation to restructure their debts and thus give them a second chance by offering advice and processing services throughout the process.
Since its creation, Canarias Sin Deuda has achieved the cancellation of more than three million euros of debt in the archipelago, consolidating itself as a leading law firm in second chance law on the islands. It is a company with 100% Canarian capital, it has offices in Santa Cruz de Tenerife, Las Palmas de Gran Canaria and Arrecife (Lanzarote). Being able to also provide telematic coverage to any of the other islands, thanks to the fact that the procedure allows procedures in this way.
Contact Canary Islands Without Debt:
Gran Canaria:
Calle Perojo, 19, 35003 Las Palmas de Gran Canaria, Las Palmas – 928 987 990
Tenerife:
Calle Villalba Hervás nº 11 – 38002 – Santa Cruz de Tenerife.
922 125 815
Lanzarote:
Av. Fred Olsen, 6 Building, Floor 1, premises 4, 35500 El Islote – 928 987 990