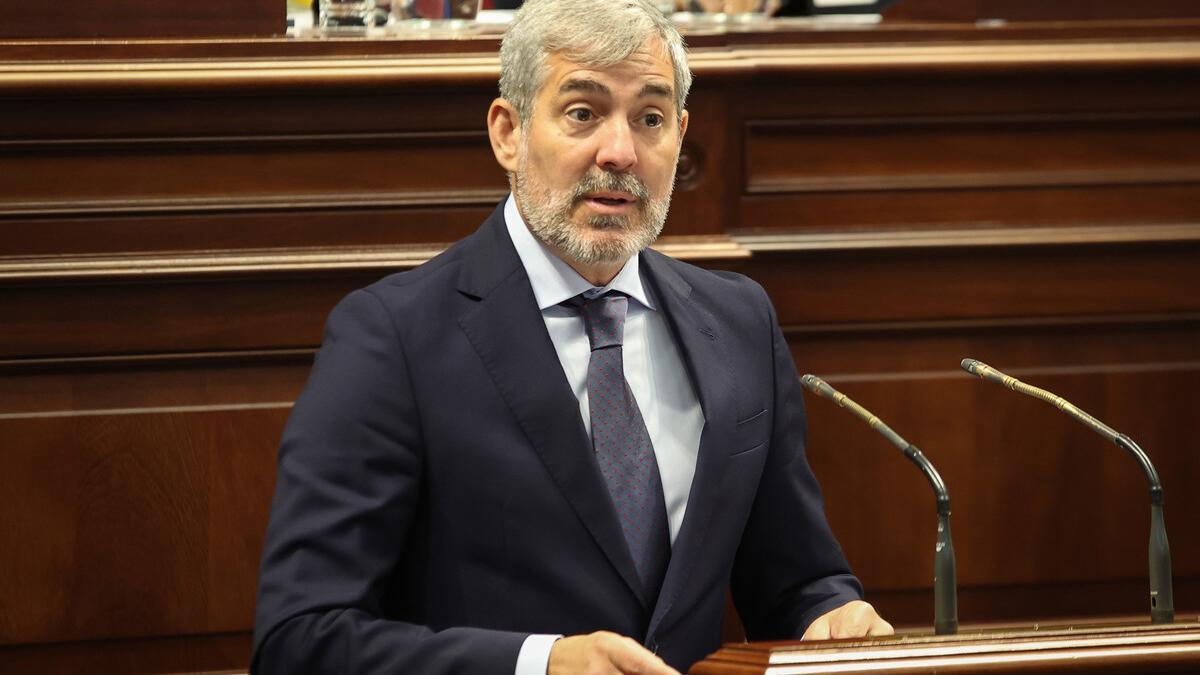 He President of the Government of the Canary Islands, Fernando Clavijohas denounced this Sunday a "huge graffiti" with direct allusions to him that have appeared this morning at his home in La Laguna, on the island of Tenerife.
"Today my house dawns with a huge graffiti and a direct allusion to me. I have filed a complaint," said the also general secretary of the Canary Islands Coalition on his official X profile (Twitter).
Likewise, Clavijo added in his publication that "vandalism is not the answer to any conflict or disagreement. It is characteristic of those who do not understand that in a democracy neither everything is valid nor everything can be allowed".