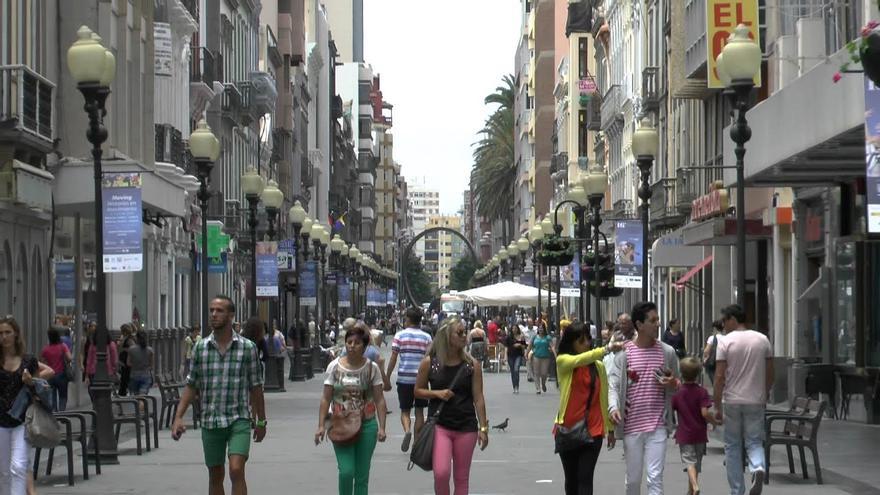 Although Canary Islands It is among the most impoverished regions of Spain in general terms, there are several neighborhoods in the region that stand out for their high purchasing power, far exceeding the average Gross Available Income of households in the Islands, which is 12,410 euros. Despite this general situation, some neighborhoods have surprisingly high figures, tripling or even quadrupling that figure. Below, we present the most prosperous neighborhoods in the Canary Islands, according to the data compiled by the National Institute of Statistics (INE) in its study of income declarations by postal code:
– Garden City: This neighborhood, located in the heart of The Gran Canarian palms, heads the list of areas with high purchasing power in the archipelago. With a Gross Available Income of 53,893 euros (41,270 net), Ciudad Jardín is known for its residential character and its central location between Alcaravaneras and sandbanks. Surrounded by parks such as Romano and Doramas, this neighborhood is home to important institutions such as the Santa Catalina hotel and is home to influential figures.
– Triana: Located in the historic center of the palms of Gran Canaria, the Triana neighborhood is the second most affluent in the region. With a Available Income of 42,011 euros (32,896 net), this neighborhood, declared an Asset of Cultural Interest in 1990, stands out for its rich history and its Calle Mayor, a major shopping center.
– La Vega Lagunera: In Tenerife, the La Vega Lagunera neighborhood is positioned as the third area with the highest income in the Canary Islands. With an income of 39,389 euros (30,895 net), this quiet place in San Cristobal de La Laguna is characterized by its green spaces and single-family houses. Among its attractions are the motocross circuit in Mesa Mota and the prestigious Luther King school.
– Ifara: The capital of Tenerife, Santa Cruz de Tenerife, is the fourth neighborhood with the highest purchasing power. Ifara, together with the García Sanabria park area and bordering the city boulevard, presents a Gross Income of 39,251 euros (31,064 net). Ifara is divided into two nuclei, La Ninfa and Ifara itself, and is known for its transformation into an exclusive residential area since the 1960s.
– Rambla de Santa Cruz – Port: This category covers various areas that extend from the Rambla de Santa Cruz to port from the city. With a Gross Income of 38,541 euros (30,468 net), this area includes areas such as the García Sanabria park and parts of Méndez Núñez street. Here are government institutions, hotels such as the Mencey and the headquarters of the Port Authority of Santa Cruz de Tenerife.
Despite the general economic reality in the Canary Islands, these neighborhoods stand out for their high levels of income, which contributes to the socioeconomic diversity of the region.