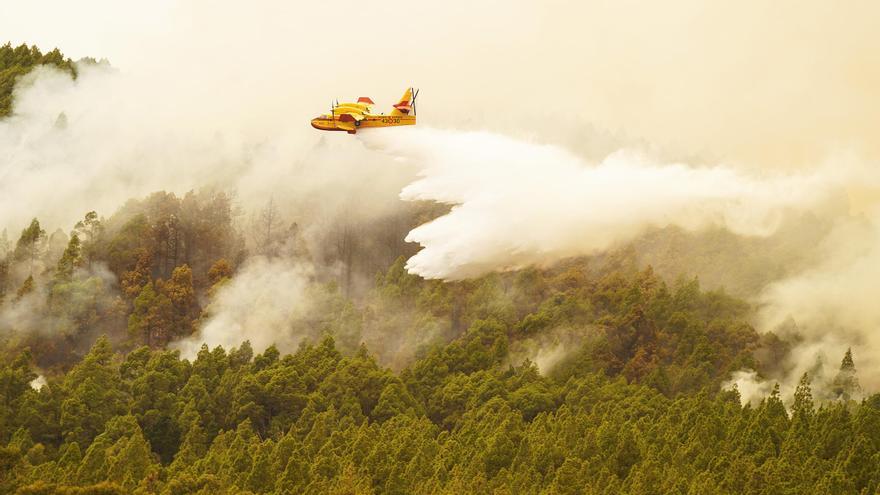 The fire situation in Tenerifewhich began at dawn on Wednesday in Arafo and Candelaria, keeps the entire population of the island on edge. The advance of the fire is also worrying beyond the borders: the population is receiving words of encouragement and encouragement, especially from the rest of the Archipelago but also in peninsular territory.
The last of them to show their regret for the advance of the fire has been the King of Spain. According to the President of the Government of the Canary Islands, Fernando Clavijo, through his social networks, Felipe V has called him this Friday morning to take a first-hand interest in the evolution of flames.
"Your support and encouragement have been conveyed to me for all the personnel involved in the extinction, for those who have had to be evacuated or confined and for the people of Tenerife and the Canary Islands," explains the leader of the regional Executive on Twitter.
In this way, the Royal House joins the national institutions that have expressed their support for the island population, among which the heads of different ministries still in office stand out.
Without going any further, Héctor Gómez from Tenerife, acting in the acting portfolio of Industry, Commerce and Tourism, Hector Gomez, has moved this Friday to the Advanced Command Post of the forest fire of Santa Cruz de Tenerife, located in the municipality of Arafo. There he has been able to learn about the evolution of the forest fire in Tenerife and work in coordination with the Government of the Canary Islandsthe Cabildo de Tenerife and the different municipalities affected.