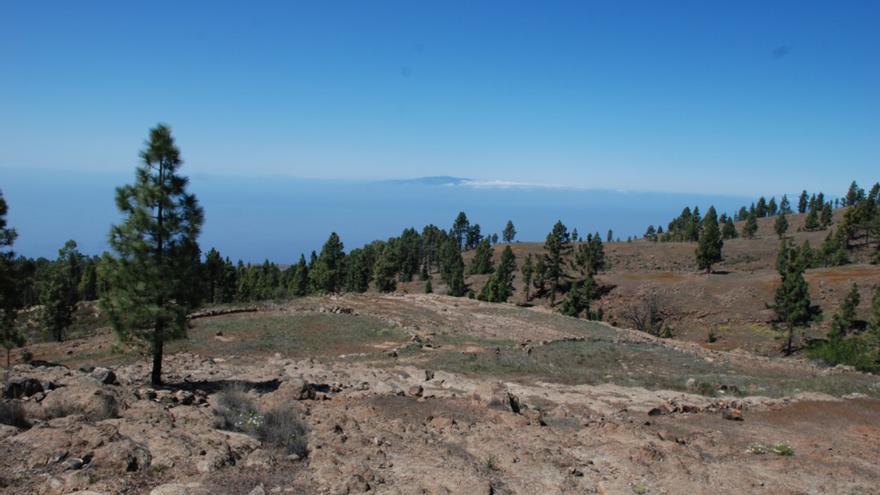 if you live in Tenerife and you love him hikingSurely you have ever made aa route through the southern municipality of Adeje. This town offers everything the walker could wish for: good weather, routes for all tastes and breathtaking landscapes.
There are those who seek simple routes, others who choose circular ones for the convenience of returning to the car at the end, those who select the path for its wonderful views, or even those who do it thinking about what they will do when they finish, and choose to be close to a beach or a good restaurant.
Options are many and varied and, in this case, we turn to the most experienced, proposing these longer routes that you can find in Adeje.
Teresme road
One of the long routes that we propose you to do in the municipality of adeje is he Teresme road, of about 16 kilometers. This journey was a route of great importance for the transit of people and it allowed the exchange of products between the coastal zone and the zone of midlands.
The route begins at the gate of the Casa Fuerte, near the Church of Santa Úrsula and the old Franciscan convent of Nuestra Señora de Guadalupe y San Pablo. A long and winding ascent, with some cobbled sections, leads to Boca del Paso, a crossroads and the perfect natural vantage point to enjoy a magnificent panoramic view of the town of Adeje and from the coast. The path continues up until the El Aserradero crossroads, where it connects with the Camino de Ifonche. And it continues in the direction of the summit, towards the Teresme area, from which it takes its name. The end point of this route is the recreational area of ​​Las Lajas. Although if you are left wanting more, you can always do the path in reverse to return to the starting point.
Puerto Colón-Montaña de Guaza
The route between Puerto Colón (Adeje) and Montaña de Guaza (Arona) has about 22 kilometers (round trip). Walking along this route is an unforgettable experience, since you will enjoy wonderful views of the southern coast. But also, it has the attraction that when you arrive at Guaza you will be able to crown the mountain. This natural monument is one of the most representative volcanic spaces on the Island, so just being able to climb it is already quite an experience.
In addition, it is an area that has great geological and scenic importance, so you can walk through prehispanic elements such as caves, cabins and Guanche burial areas. The mountain rises more than 400 meters above sea levelso remember to wear good shoes to enter stony sections.
Carrasco Mountain-Boca del Paso
One of the most demanding routes that can be done in the municipality of Adeje is the circular linking Montaña Carrasco and Boca del Paso. It has about 20 kilometers and it can take about six or seven hours to complete it, although it is necessary to be a experienced of the kicks, since it is classified as difficult. The route starts from the town of Adeje along an old Guanche path from the Carrasco Mountain to Ifonche, passes through Ifonche and through a pine forest to Boca del Paso. Without a doubt, an opportunity to enjoy nature in a spectacular environment.
If you are one of those who like take long trailshere we leave you a sample of what you can tour in Adeje. And, above all, remember to go well equipped and with enough water to do routes so long.