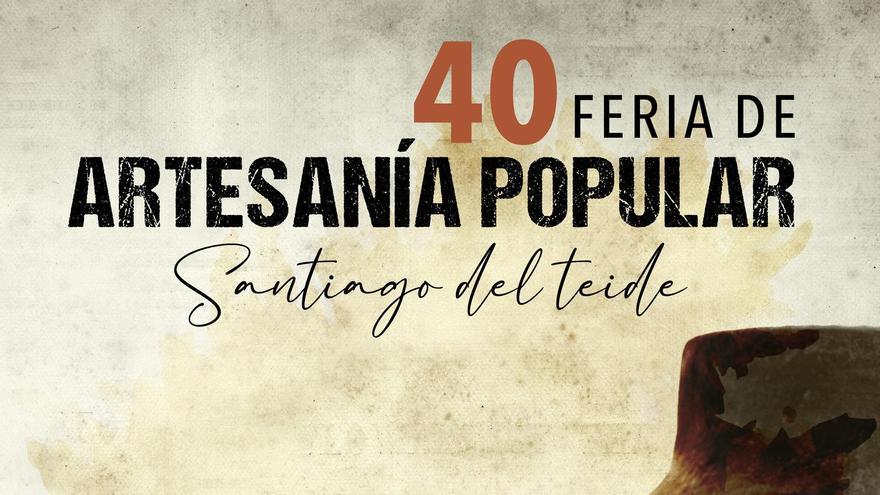 The Santiago del Teide City Council organizes on Sunday, August 13, the 40th edition of the municipality's Popular Crafts Fair, which this year will take place in the Parque de Las Eras in the town of Arguayo, from 10:00 a.m. to 18:00 hours.
This new edition will be, as in previous years, a special occasion for this traditional encounter with the crafts and traditions of our land, in which artisans of different modalities will meet, such as ceramics; native products; needle; metal; basketry; fretwork; pottery; handmade wood works; etc
Those artisans of legal age who prove possession of the artisan card issued by the Cabildo Insular de Tenerife and have it in force at the time of requesting participation in the fair and during its celebration may participate in the fair. All those artisans who develop an artisan trade (according to the Island Council list) may also submit the application, even if they do not have the card that accredits it in their possession, emphasizing that those artisans who do have it will be considered in order of preference. of said accreditation and, therefore, the participation of those who do not have it will be counted on as long as there is space available.
To participate in the Autochthonous Production modality (desserts, sweets, liquors, honey, etc.) it is necessary to be in possession of the food handler card.
In the same way, as has become customary, the consistory will prepare a wide array of stands to display the work done by the different artisans who participate, and all this in a day in which, in addition, there will be activities complementary and musical performances.
The artisans who want to participate in it should contact the Culture area by phone 922-86-31-27 ext 300/302 and/or by email [email protected]. The places are limited.