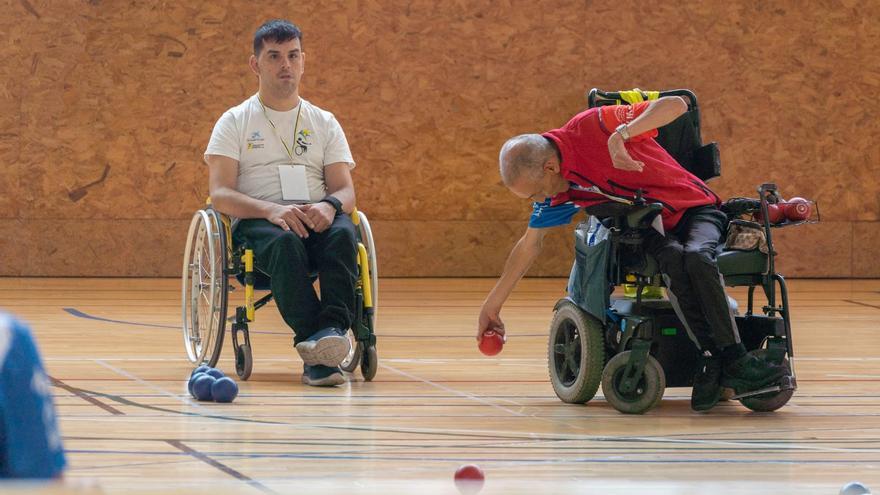 Strategy, concentration and precision are some of the qualities that define boccia. This sport modality, which has been part of the Paralympic Games program since New York 1984, is in the process of growing in the Canary Islands. Proof of this is the event that will take place this Saturday, July 22, at the El Batán pavilion, in Las Palmas de Gran Canaria.
After the recent celebration of a first regional meeting in the northern municipality of El Sauzal, in Tenerife, the Canarian Federation of Sports for People with Disabilities organizes what will be the II Canary Islands Boccia Regional Day.
During the day, a total of 22 athletes from Gran Canaria and Tenerife will play 15 matches of the various classes and sports modalities that this sport has. The meeting will include the participation of CD Aidifte Boccia (Tenerife), the boccia school of Atletas Sin Fronteras (Tenerife), the boccia school of the Canary Islands Federation of Sports for People with Disabilities (Gran Canaria) and the boccia school of the Spinal Cord Injury Unit of the Hospital Insular de Gran Canaria, managed by the Club La Vida Sigue en Positivo (Gran Canaria).
The day will have a total of four match slots, beginning the first at 10:30 am with the dispute of an individual clash (1-1). The second will start at 11:45 with four individual match duels. The third is scheduled to begin at 1:00 p.m., with five individual matches.