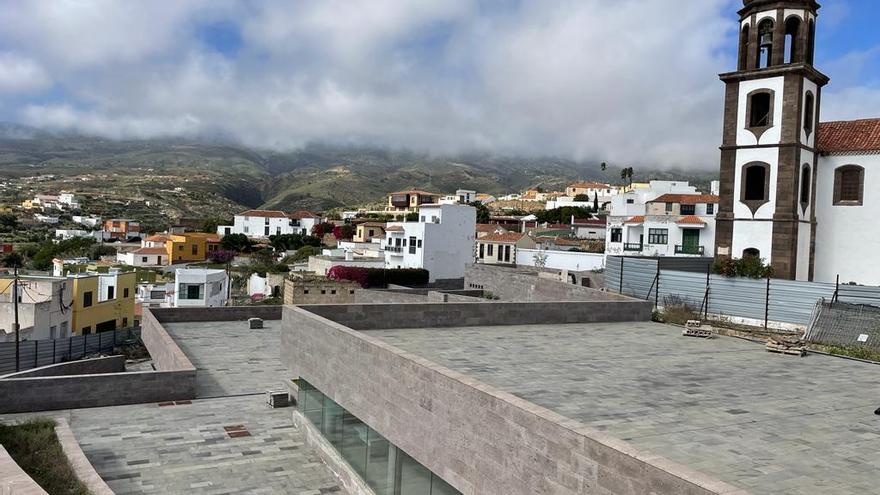 Arico Socios Todos (AST) requests access to the file of the work of the central square of Villa de Arico in order to know the administrative situation and the debt of the City Council with the company awarded a work that It should have been finished in May 2018. The two AST councilors registered the formal petition before the Consistory.
José Luis Hervella and María Josefa García hope to know "first-hand all the details" of this performance. To do this, they want to meet with municipal technicians. Both councilors are concerned because this work began in november 2016 with an 18-month lead time.
In the opinion of AST, «the work in the square has been a clear example of the lack of dialogue to solve problems. From the insult, the noise and the complaint in the courts before all the politicians sit down and look for solutions. Well, very well, if we have to do it, we will do it ».
On May 21, 2019, the second and current stoppage of the construction of the Villa de Arico square took place, work awarded for 1,909,499 euros executed at 75%, according to official estimates. On November 15, 2022, the Plenary validated the invoices pending payment to the construction company. The project Remodeling of the Villa de Arico I and II square and his or her environment It covers 5,343.80 square meters of surface, distributed in 1,114.62 for streets and sidewalks, 3,073.73 square meters for squares and 313.01 for gardens.
AST claims that there is "a paralysis in the government group", which he attributes to "the uncertainty of the more than likely pact between PSOE (which governs in a minority) and the PP." Such a situation "is not going to stop us in the commitment that we have acquired with the neighbors to work from the first minute and solve the serious problems that our town of Arico has," indicate its councilors.