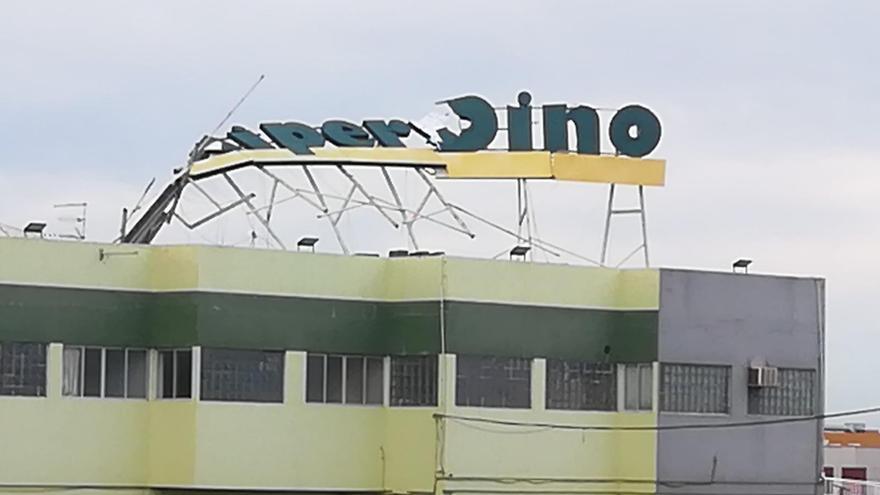 The squall 'Oscar' has left on arrival Canary Islands the accumulated rainfall and the highest gusts of wind this Tuesday in Spain.
According to the records of the Meteorology Statal Agency until 5:30 p.m., the Roque de Los Muchachos station, in The Palmestablished the maximum rainfall with 72.6 liters per square meter, compared to 46 for El Paso, on the same island, and 44.6 for the El Pinar reservoir, in The iron.
As for the wind, the highest gusts have been recorded in Izaña, in Tenerife, at 7.40 am, and at Roque de los Muchachos, in La Palma, at 11.20 am. In both cases, the wind blew at a maximum speed of 95 kilometers per hour.
They were followed by the stations of Sabinosa (El Hierro), with 91 kilometers / hour; Alto Igualero-Vallehermoso (La Gomera), with 89; The Canadas of the Teide (Tenerife), with 85; Arico (Tenerife), with 80; Puntagorda (La Palma), with 80; La Palma airport, with 74; Tarifa (Cádiz), with 73; and Agaete (Gran Canaria), with 72. The strong wind from the south ripped off part of the sign from the Hiperdino store in Melenara, in the municipality of Telde in Gran Canaria.
In addition, at the Roque de los Muchachos weather station the tenth lowest temperature of the day was recorded, 6.5 degrees Celsius, at 5:10 p.m.