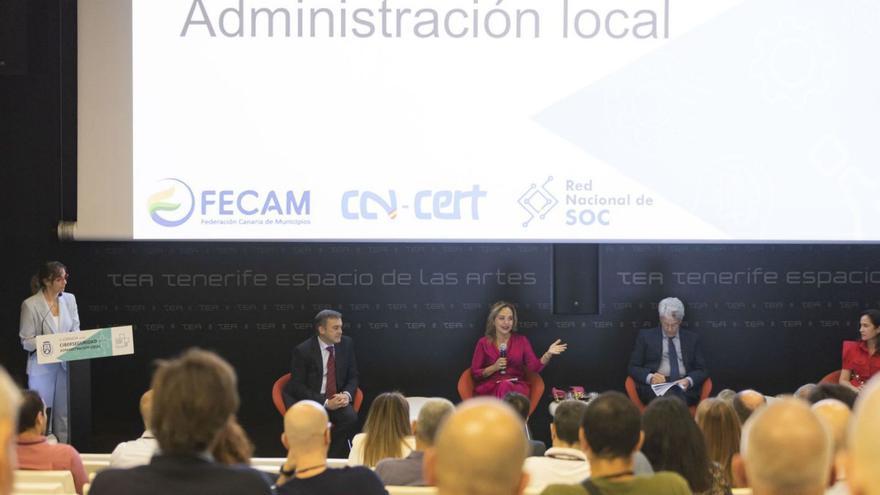 The Council of Tenerife obtains 2.2 million euros of European funds for its digital transformation. The project was presented by the Presidency, Finance and Modernization area to the specific call for subsidies for island corporations. The objective is to finance the necessary infrastructures to introduce the use of artificial intelligence and deploy new digital services through chatbots –a computer program that uses artificial intelligence to understand customer questions– and the robotization of processes.
The initiative allows us to continue working towards digital transformation and to be able to move forward in a new phase focused on automation and reduction of processing times. This financing is part of the eight million euros from the European Union allocated by the Ministry of Territorial Policy of the Government of Spain to this matter within Recovery, Transformation and Resilience Plan.
The Minister of the Presidency, Finance and Modernization, Berta Pérez, explains that "the project presented has, among other goals, financing the necessary infrastructures to introduce emerging technologies with which to deploy new digital services and the robotization of processes."
Also public workers are provided with new generation and high productivity tools so that they carry out their task in a more collaborative way and comply with the standards of the National Security Scheme.
The project, which is entitled Modernization and scaling of server and desktop virtualization infrastructures, improvement of connectivity and implementation of the new generation workstation of the Cabildo de Tenerife; It also includes other technological improvements for the proper provision of the public service.
The objective is to finance technology in order to promote digitization
The line of subsidies for the digital transformation of councils arose from a proposal submitted by the Modernization Commission of the Canary Island Federation (Fecai) to the Secretary of State for Territorial Policy. Its origin was in the absence of credits for the island councils in the calls for Next Generation subsidies for the digital transformation of the local administration published during 2022. All these actions are included in various projects of the Modernization Plan of the Tenerife Council 2020- 2023, which aims to promote a transformation at the organizational, procedural, technological, human resources and transparency levels.
The Cabildo de Tenerife is the local Canarian administration (councils and town halls) that has presented the most tourism sustainability plans or administrative improvements to the European Union and the one that has received the most resources from its funds. In this sense, the monetary contributions received amount to 41.8 million euros. There are several projects pending resolution for a total of 58.3 million euros. It should be noted that Canalink, a public island company, was awarded European funds for 23.4 million euros for the deployment of a submarine cable with the islands of Gran Canaria, Fuerteventura and Lanzarote.
Examples of the European contribution
The Cabildo has received financial support from Europe in projects such as Tenerife Reset. There are 7.5 million euros to act on strategic lines related to offsetting the carbon footprint of the tourism sector; improving mobility; digitization; the promotion of gastronomy; biodiversity and culture; work on roads and trails, as well as research and analysis for the conversion and competitiveness of the destination. Another example is the three million to convert the Anaga Biosphere Reserve into a sustainable destination. | JDM