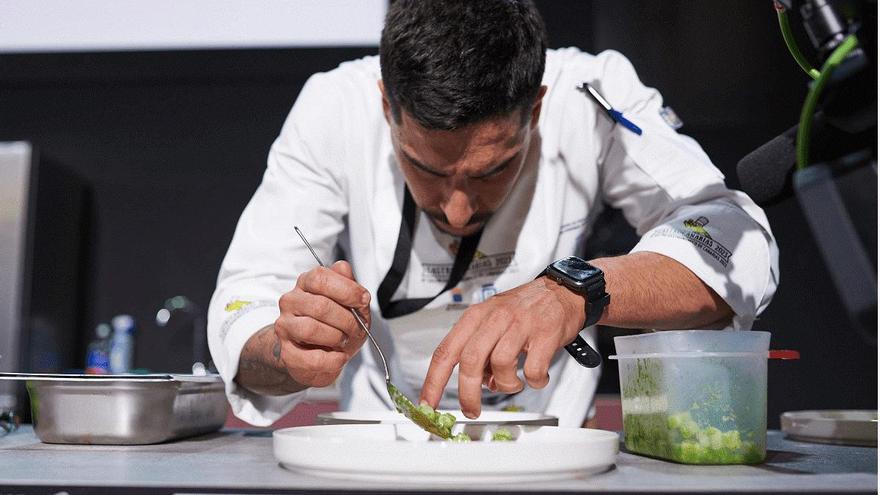 Chafiras, a Canarian company specializing in construction, bathrooms, ceramics, hardware, DIY, carpentry and kitchen manufacturing, closes its first experience as sponsor and official supplier of kitchens for the Gastronomic Fair of Canary Islands, an essential meeting point for professionals in the gastronomy, hotel and restaurant sectors. The Hall, which this year has celebrated its eighth edition, took place on May 23, 24 and 25 at the Recinto Ferial de Tenerife.
The company based in the south of Tenerife has provided everything necessary to guarantee the success of the different culinary championships organized by the event. In this case, it has had the opportunity to make its kitchen design, manufacturing and assembly service available to the organization. In summary, Chafiras has provided a total of 5 complete kitchens specially designed for the occasion and that have provided colour, glamor and practicality, thus facilitating the performance of professionals.
In the Chafiras kitchens, professionals have competed against each other in the 12 major championships, seven of them in the cooking mode and five of them in drinks. The Canary Islands Absolute Chefs Championship – Big prize Cabildo de Tenerife, in its seventeenth edition, was the most prominent and where chefs from Gran Canaria, Tenerife, Lanzarote and La Palma competed for the prestigious title of Best Chef in the Canary Islands. Finally, the award went to Roberto Couto Fernández, from Tenerife. Daniel Castro Espinar, from Gran Canaria, and Mario Yamuza, from Fuerteventura, took second and third place, respectively.
Combination of design, innovation and service
Chafiras kitchen design and manufacturing service is characterized by its unique approach to combining design, innovation and service. For several years, they have promoted a complete kitchen design and installation service with personalized attention at all stages of the project. From measurement and design to installation, Chafiras provides expert advice every step of the way.
One of the outstanding features is the ability to view the design in 3D, allowing customers to have a clear idea of ​​what their new kitchen will look like. In addition, Chafiras offers detailed budgets without commitment and adapts to the appliances preferred by the client. For added convenience, they also offer financing options for all your projects.