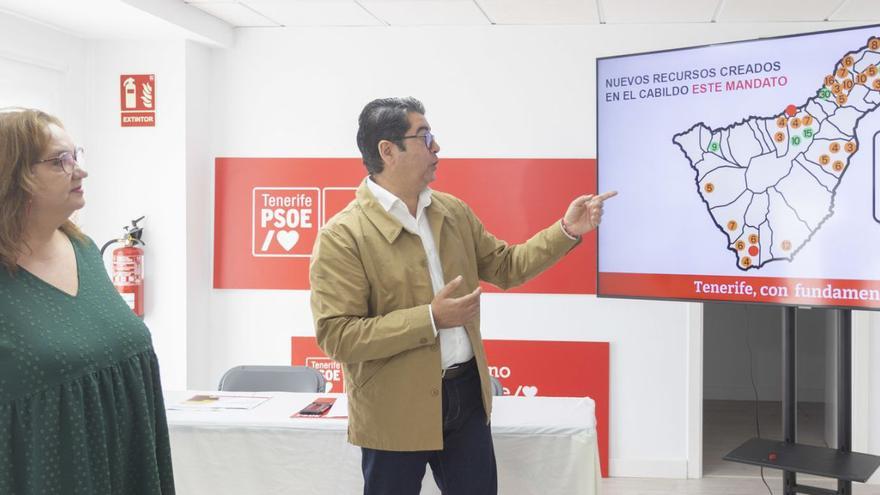 Peter Martin, President of the Council of Tenerife and candidate of PSOE to re-election, announced this Wednesday the implementation of a mental health and suicide prevention plan for young people and adolescents. «The work of the PSOE of Tenerife in the Cabildo will intensify during the next mandate the actions against school bullying and eating disorders, "said the socialist leader.
Specifically, the proposal of the PSOE of Tenerife will have various lines of action against bullying. The one on bullying will have training for professionals as well as workshops for young people. It is also completed with support for the victims and their families.
Regarding care for eating disorders, comprehensive care is proposed in close collaboration with the Canary Islands Health Service. Contemplate the initial opening of three centers in the north, south and metropolitan area. "During these four years of socialist management, funding for mental health has practically doubled compared to previous mandates," Martín clarified, who detailed: "In 2019, 9.2 million euros were allocated, while in 2023 the amount rises to more than 17.7 million, 8.5 million more".
The work carried out by the PSOE de Tenerife, according to a statement from this party, in the Cabildo is "always collaborative with the Canarian Health Servicewith town halls and entities from the third sector that develop concrete actions in the field of mental health».
According to the island socialists, during this mandate "new lines of action have been implemented with 25 residential places distributed in four coexistence devices to treat borderline personality disorder. Also 20 residential places distributed in three coexistence devices, one of them for women for dual pathology. Finally, throughout the island, the specialized home care service with 240 places. Through Sinpromi, the Council of Tenerife has launched a job placement and training program. In 2019, 293 contracts were formalized for people with severe mental illness, while in 2022 the contracts increased by 658 to 951 contracts, lists the PSOE.
The type of attention that the Cabildo develops to people with mental health pathologies are the Day Care Service, with 20 resources with 424 places. Of these, 76 have been launched during this mandate, recalls the PSOE. There is also Residential Care, with 41 resources and 380 places, with 83 new places created over these four years. The Service for the Promotion of Personal Autonomy also stands out, with four resources for 280 places. In this mandate of socialist management, these places have risen by 160. Finally, there is the Specialized Home Care Service, with resources throughout the Island and 240 places, of which only 20 existed in 2019 and provided care only to Santa Cruz. "Now, with 220 more places up to 240, coverage is given to the entire island," concludes the PSOE.