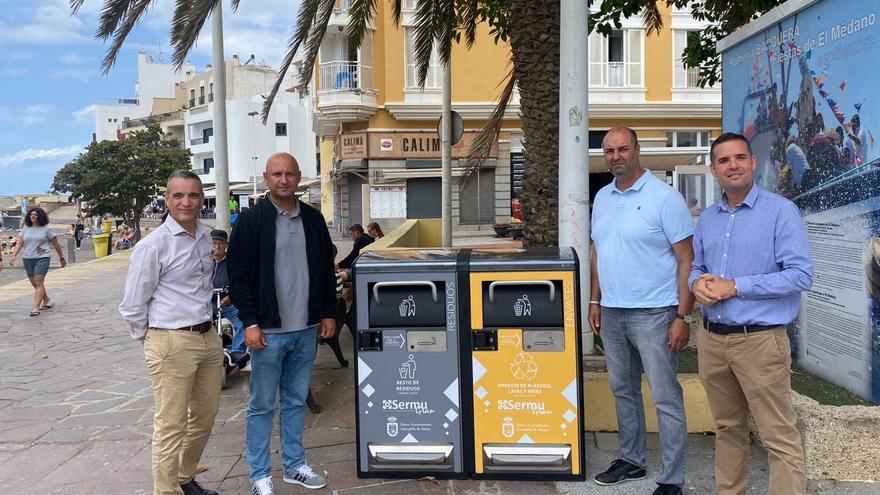 The municipal company Sermugran installs the first smart litter bins and that are supplied with solar energy on the promenades and coastal towns. These units, which incorporate state-of-the-art technology, save costs, reduce the frequency of collections by an average of 86%Therefore, the cost associated with the work and collection tasks will be reduced by 50%, in addition to reducing CO2.
The measure responds to the objective of moving towards sustainable cities or smart cities, applying communication technologies to increase the efficiency of available resources and sustainable development. The mayor, José Domingo Regalado, and the president of Sermugran, Marcos González, supervised the placement and operation of this material, which puts the municipality at the forefront in the collection and cleaning service.
In terms of operation, when the garbage reaches the level of the fill sensors with which the bin is equipped, an internal compactor acts, activated by a solar module located in the upper part. This quintuples the capacity since it can store 600 liters of waste, instead of the current 120, and prevents it from overflowing. Sensorization makes it possible to monitor the bin.