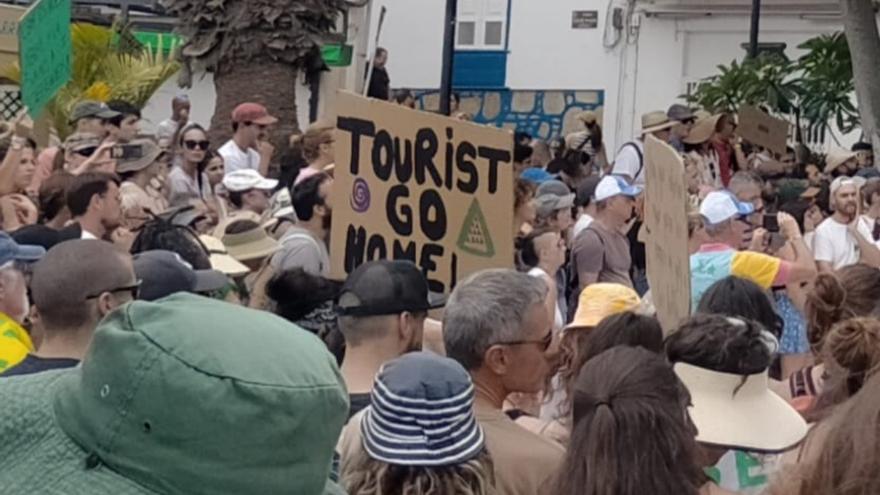 shouting at "What's wrong with you, monkey?" or "Go home, we want an ecotax"and with posters of "Tourists go home" or "It's not tourism, it's colonialism"dozens of people gathered this weekend in the municipality of Arona, in Tenerifefor criticize the tourism model that takes place on the islands.
However, at times this concentration was anything but peaceful, since, during the day last Saturday, the protesters decided to shout and insult directly at tourists They were walking along the promenade.
What in some videos appears to be a peaceful rally, with chants of "Send yourself to move", but without any type of interaction with the touristsin others it is made clear that also there were those who chose to face the visitorssomething that can be totally harmful to the image of Tenerife and the rest of Canary Islands abroad.
Opinions
The networks have burned with what happened last Saturday in the south of Tenerife and, as in most cases, with conflicting opinions.
From those who claim to be proud, to those who criticize messing with the people who "feed the islands."
"Those people who are insulted no longer return to the island Neither do their family and friends. Congratulations", highlights a user on the network.