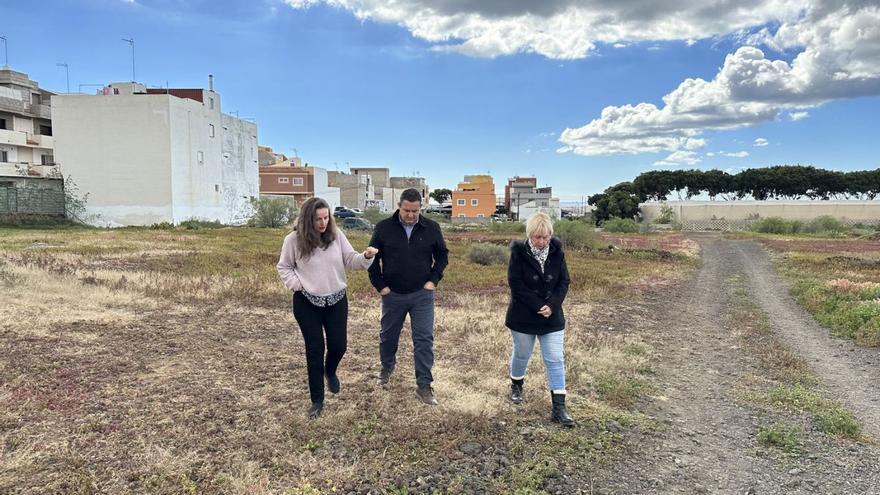 Guargacho will have a public parking area in three months. For this, the Arona City Council and the company awarded the works signed the contract by which, in that period, they must proceed to condition and execute the enclosure of the 11,772 square meters of the municipal plot located in the lower part of the Consistory, "the place of natural expansion of this population." The budget amounts to 212,422 euros.
This project began in 2020, when the government group bought and deeded the land, becoming municipal property, in order to end the lack of parking spaces in Guargacho. Finally, after the relevant bidding and award procedures, "the residents of Guargacho will be able to enjoy their first public space this year," says the local government.
The mayor of Arona, José Julián Mena, explains that, "After the purchase of the land and the work to carry out the tender, the citizens of Guargacho will finally be able to have parking spaces and public spaces this year". The aronero councilor claims that "it was an effort of this City Council to carry out this historical demand of the residents of this nucleus. Public resources are for this, to help neighbors and support their projects », he says.
In a few days
For her part, Julia Raquel Morales, the Councilor for Works, shares with the mayor "the satisfaction of being able to carry out such an important project for many residents of Guargacho, who did not have any public space or parking according to the needs of the core." The area manager explains that "With the signing of the contract, the conditioning and enclosure works, which have a budget of 212,422 euros, will begin in a few days so that citizens can enjoy this new public resource throughout this year"highlights the mayor.
This intervention reaches the town of Guargacho, developed on the land of Arona and San Miguel de Abona, it occurs after decades suffering from a significant lack of management and planning. It has a population of more than 2,000 inhabitants. In 2020, the Arona City Council announced the purchase of 15,772 square meters with an investment of 174,000 euros.