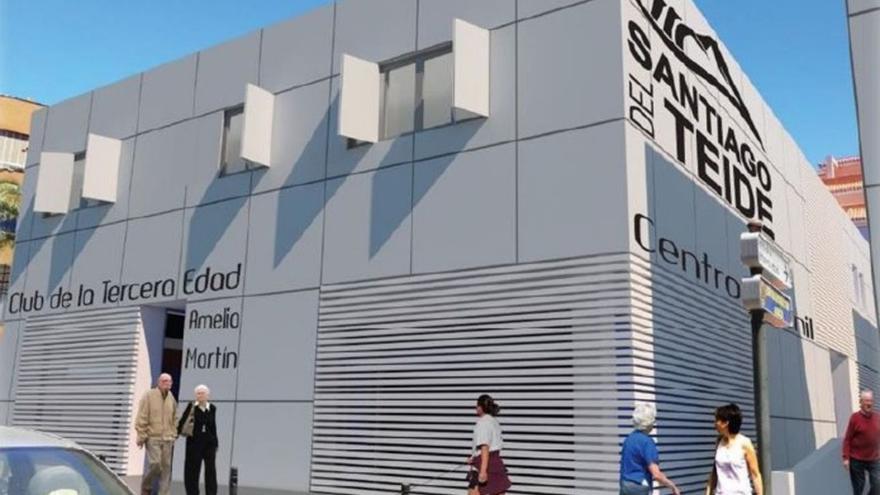 The Santiago City Hall Teide announces the competition to carry out the reform and adaptation works of the center for the elderly and the youth center in the area of ​​La Vigilia, in Puerto de Santiago. The works start with a bidding budget of 1,020,681 euros and an execution period of eight months, divided into three phases.
In the specific case of the youth center, the municipal government recalls that to carry out the works the Consistory has an agreement between the City Council and the Cabildo, through which the Island Corporation would contribute 344,449 euros.
This future municipal infrastructure will expand the leisure offer with a more playful space, equipped with game areas, projection areas and Internet connection. It will be a separate environment from the previous one dedicated more to training, from which the young people of Santiago del Teide will be able to benefit without having to make long journeys.
The proposed interior reform is designed to achieve a space with a distribution in line with its uses and needs, more streamlined for both the youth center and the club for the elderly.
This is the second call for this contest and on the first occasion, the tender was abandoned because its budget did not adjust to the crisis situation, which forced the price review to adjust to the increase in costs.
The works will consist of an intervention on an existing building between La Tosca streets and Herrador street. The project contemplates the creation of several spaces that allow a correct connection between the different zones, as well as the improvement, conditioning and endowment of both centers.
At the same time, it is intended to improve the external appearance of these municipal facilities, giving them a more current and modern appearance, that serves as an attraction for the residents of the nucleus and that confers an identity to this important nerve center of activity of Puerto de Santiago.
The building will be integrated into the public equipment that meets the sustainability requirements, especially in terms of energy consumption since it will be equipped with photovoltaic panels for self-supply.
The idea of ​​the project is to generate a new compact and harmonious volume with a modern and joint image of these equipment buildings.