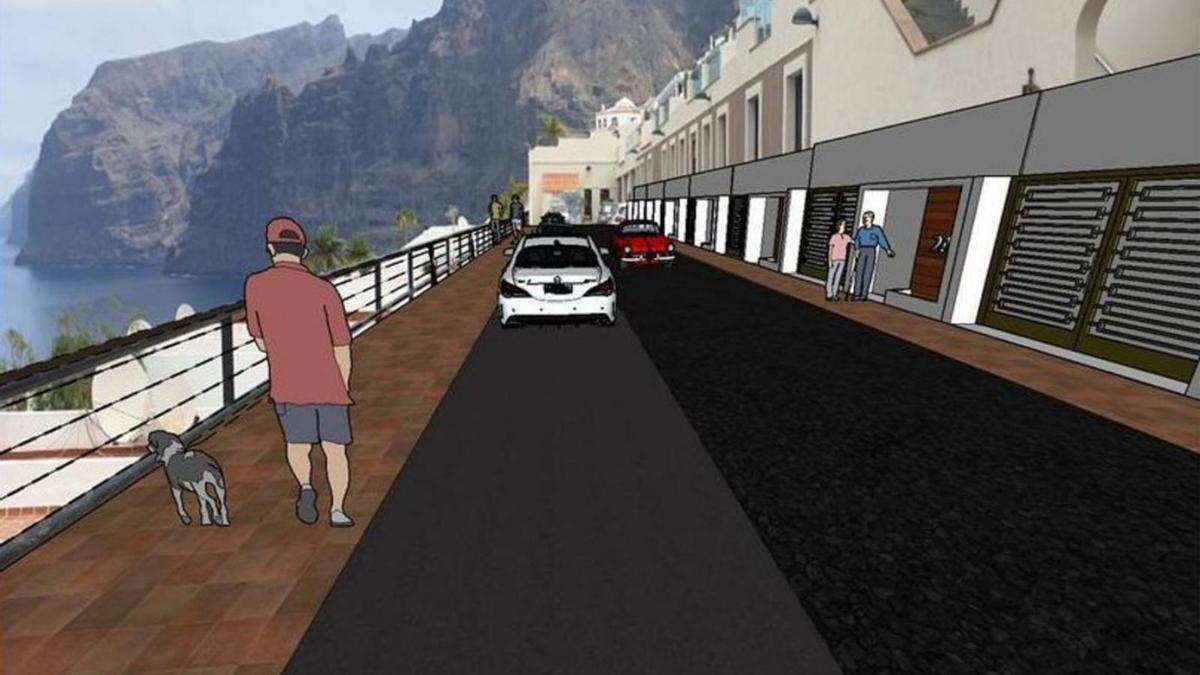 The Santiago City Hall Teide announces the tender for the improvement and urbanization project of Los Geranios streetin Cliff of The Giants. The main objective of the work is to reduce the deficit in urban sanitation infrastructure, necessary for the provision of mandatory municipal services related to sanitation, supply and lighting networks. The tender budget amounts to €1,975,337 and the term of execution of the works is 22 months. The presentation of offers through the Public Sector Procurement Platform will end at 5:00 p.m. on June 1.
The work will consist of the installation of new sanitation, rainwater and water supply networks to improve efficiency in the provision of such essential services. Likewise, resurfacing and sidewalk works will be carried out, which includes tactile pavement with directional indicator and warning indicator in pedestrian crossings. Everything is complemented by the recess necessary to implement accessibility throughout the area.
One of the essential purposes marked out with this intervention is to provide this strip of the municipality's coast with a properly sized sewerage system adapted to current regulations and applicable to the treatment of wastewater. It is a notable advance towards the protection of the environment and compliance with European regulations on pollution due to the discharge of faecal or industrial waters and the preservation of continental and coastal waters, as stated in the project.