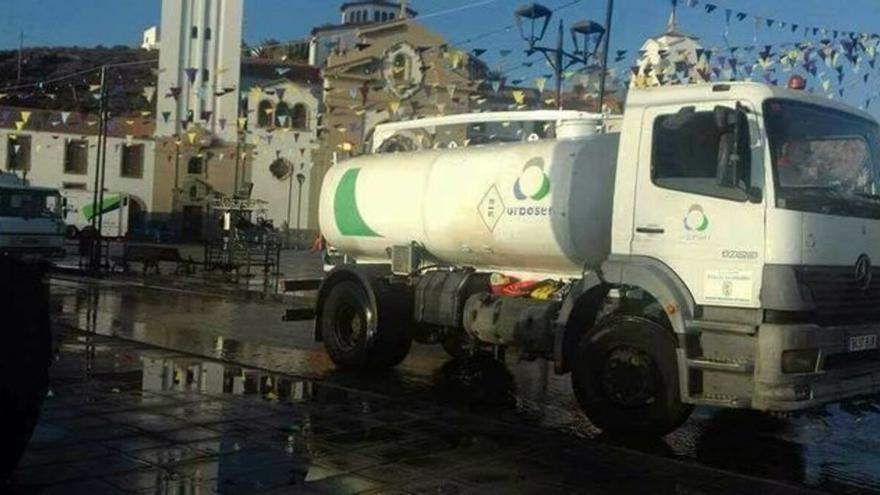 cleaning service workersUrbaser) in Candelaria will start a strike next Friday, April 28, due to the lack of negotiation of the collective agreement by the service concessionaire, as reported by the works council through a statement.
The reason that has led to this stoppage of activity is due to what they consider "passivity" on the part of the concessionaire to negotiate a
collective agreement with salary tables updated to the current economic situation. In this sense, in the statement they state that the workers receive today what corresponds to the year 2019.
Likewise, they point out that in December 2022 they filed a complaint against the collective agreement, and on March 6 they gave advance notice of the strike.
aggravated situation
The works council clarifies that, in addition to the lack of negotiation of the agreement, The situation has been further aggravated by the non-awarding by the City Council of candlemas of a new garbage contract, which has expired since 2011. Thus, according to the committee, the current contract is from 2001. He also complains about the resources they have to carry out their work, since both the machinery and the number of personnel is "inadequate to provide the service that the neighbors deserve".
For this reason, the committee understands that the population has been affected by "a poor cleaning service and that it is not at the level of a tourist municipality like Candelaria".
strike days
Specifically, the works council has announced 10 days of strike: April 28, 29 and 30, and May 1, 2, 19, 20, 21, 22 and 23. In all cases, the strike will occur during 24 hours.
apologies
From the works council they ask apologize to the neighbors for the inconvenience and damage that could cause them to go on strike and urge them to support what they consider to be "fair demands".