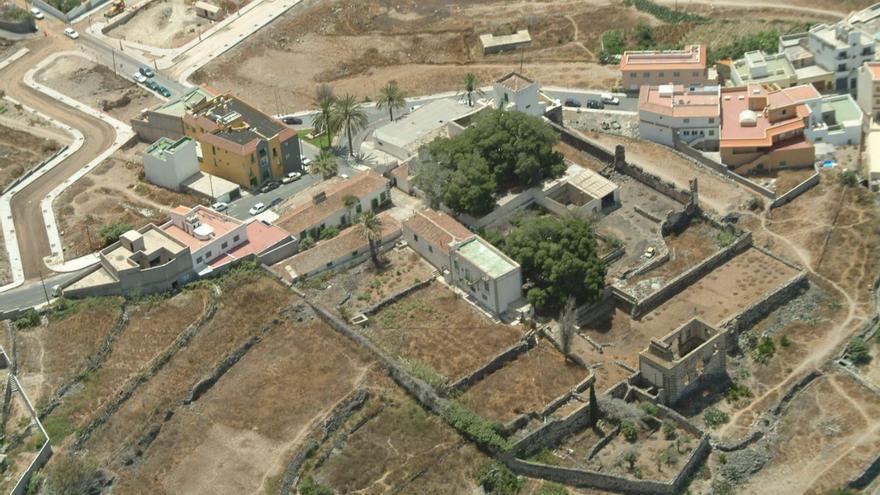 The Association Center for Rural Development of the South of Tenerife Comarca Chasna Isora requests the collaboration of the citizens of this part of the Island to choose the name of a new ecotourism product. The proposal of this group is a route through the main heritage elements (culture, history, ethnography, religion, museums and traditions) of the nine municipalities that make up this area of ​​the Island: Adeje, Arico, Arona, Fasnia, Granadilla de Abona, Guia de Isora, San Miguel de Abona, Santiago del Teide and Vilaflor de Chasna.
This entity is one of the 17 partner institutions of the European project ECO-TUR2, of the Interreg MAC 2014-2020 program, and has 232,861 euros from European regional development funds to develop this initiative. The ECO-TUR2 project aims to create new ecotourism products. That is why the association requests the collaboration of the population of the south of Tenerife "to name this ecotourism product in which the European funds will be invested."
The proposal that they put on the table arises from a working group made up of technical and political representatives of each of the nine municipalities of the Chasna-Isora region and as a result of holding various meetings, which led to the first debate on which They could be the potential ecotourism products to be valued.
The requested citizen collaboration consists of a digital survey, which is formulated through an online vote (https://www.survio.com/survey/d/productoturisticochasnaisora), which will remain active until the 30th, to find out the degree of acceptance. One answer per person is allowed.
The Association Center for Rural Development of the South of Tenerife Comarca Chasna-Isora is made up of the nine municipalities in the area. The geographical scope of influence is the entire southern half of the Island and its main objective is the socioeconomic development of the southern half of Tenerife.
Among the goals pursued by this group are the integrated and harmonious promotion of the region through the creation of forums and meetings that bring together private and public agents to carry out local development actions or, also, the implementation of inclusive local policies aimed at creating employment and economic activity.