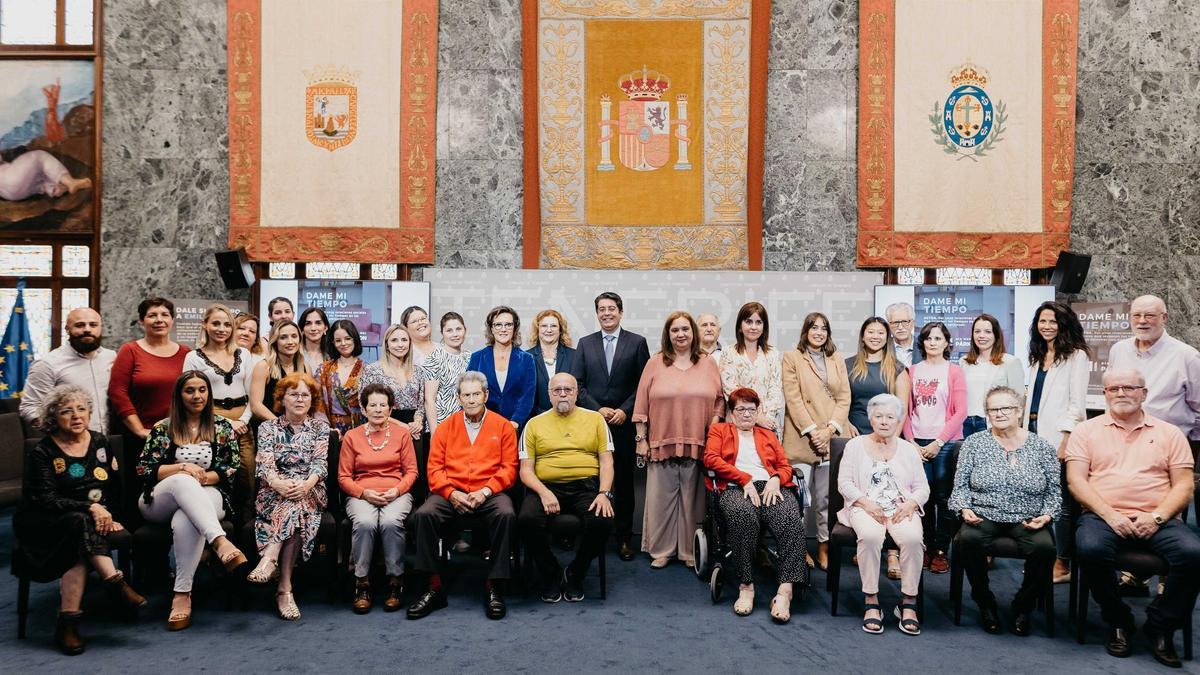 The Noble Hall the Cabildo de Tenerife hosted this Tuesday a Institutional act organized together with the Parkinson Tenerife Associationon the occasion of the commemoration this April 11 of the World Parkinson's Day. The insular president, Pedro Martín, the third vice-president and insular councilor for Social Action, Marián Franquet, the president of the Tenerife Parkinson Association, Gladys, the director, Nayra González Melián, and Emilia Toste, a member of the aforementioned entity, participated in this meeting. and one of the protagonists of the new national campaign on Parkinson's Give me my time.
Peter Martin influenced the Cabildo's commitment to fight against Parkinson's and the work carried out by third sector entities, such as Parkinson Tenerife to improve the quality of life of the population of Tenerife and meet the needs of the most vulnerable groups. "You help to expand the work that is carried out from the institutions, contributing so that the resources end up permeating the people who need them most," she said.
For her part, Marián Franquet congratulated the association for the work they do to make visible and normalize this diseaseof which there is very biased knowledge, in order to guarantee the development and social integration of all the people who live with it.
The Parkinson Tenerife Association, which is part of the Tenerife Island Council's Social Policies Ring, took advantage of this commemoration to present the national campaign give me my timewith which it is intended to move towards a society that is more sensitive to the real image of what Parkinson's is and how it affects the day-to-day life of those who suffer from it, emphasizing lesser-known symptoms such as gait blocks, the slowness of movements, the lack of balance when walking, the facial rigidity or the alteration of the voice.