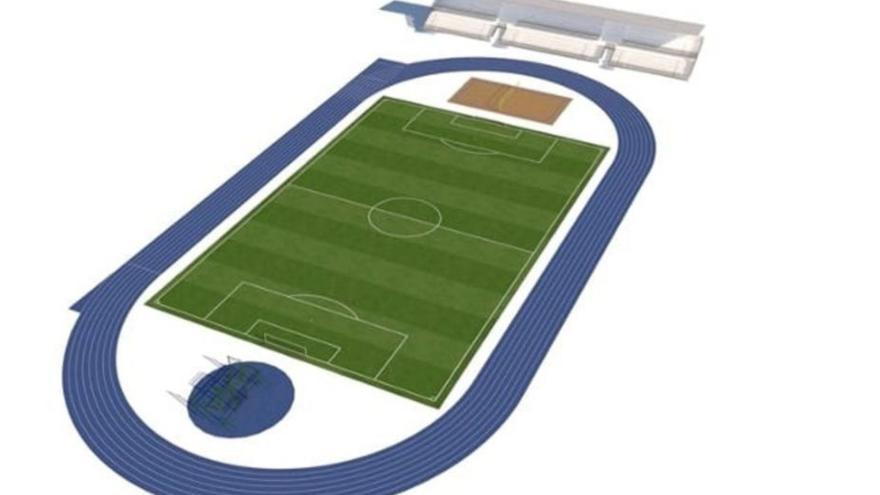 The field of soccer de Arguayo will have an artificial grass field for soccer 7a four-lane athletics track, a beach volleyball court, a calisthenics area as well as covered bleachers, with public bathrooms, changing rooms and storage. In the project available to the City Council of Santiago del Teide to condition and improve this municipal equipment.
The works to be carried out in the facility include maintaining the lighting turrets and the partial demolition of the perimeter walls of the plot, with different heights, for their reconstruction with bush hammered reinforced concrete, in addition to the rehabilitation of the walls facing the street. major.
The works will end with the construction of a new grandstand. Due to its condition as a border between urban and natural space, it is planned as a light piece, with special sensitivity due to its impact on the territory, and which also functions as a viewpoint.
The mayor, Emilio Navarro, points out that "the idea of ​​conditioning and improving the Arguayo soccer field is proposed to achieve a multifunctional sports space that houses sports and leisure activities". The councilor stakes that will serve as a central element of the town "that promotes and benefits the tourist and economic development of the area and its relationship with the landscape environment."