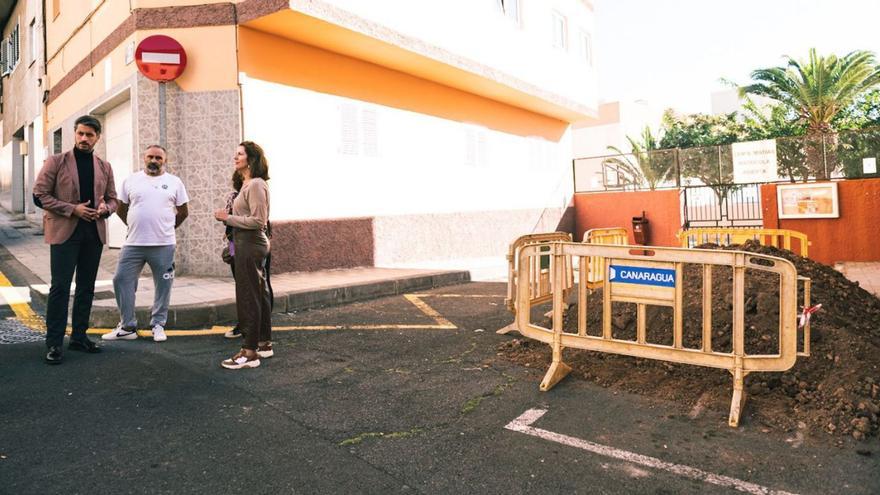 There are many signs that show the concern of citizens in Canary Islands for sustainability and environmental protection, and there are many town halls and government teams that are concerned with providing sustainable solutions that make the Canary Islands a benchmark in environmental protection.
From the government area of ​​the City Hall of La Laguna Sustainability is felt to be a priority, and that is why they opt for innovative products such as the system ECOSAN.
ECOSAN is a system with double certification, AENOR-EN15343 and AENOR-EN13476-2which guarantees the mechanical characteristics, resistance and durability of pipes in urban and industrial sanitation networks, but is also an advanced system that uses 60% recycled material that reduces the ecological impact reducing the consumption of virgin PVC. ECOSAN is a product that cannot be attacked by rodents or termites, with a proven useful life of more than 50 years and 100% recyclable up to 7 times at the end of its useful life, when the first phase of the infinite cycle called CIRCULAR ECONOMY.
The proven advantages of this structural pipe made up of three perfectly solid layers, distributed in the Canary Islands by Foncal, facilitates the placement and maintenance on site of these sanitation networks whose good health is a guarantee for the ecosystem and sustainability in the Canary Islands.
The concern shared with the citizens has made the mayor Luis Yeray Gutierrez and its government and technical teams promote works that, due to their importance, are carried out with recycled products that are compatible with the environment, as is the case of the intersection improvement works at Avda. San Matías and c/Elías Mujica corner with c/Alvaro Martín Díaz, both works with the support of Teidagua, a public service management mixed company, and executed by Canaragua.