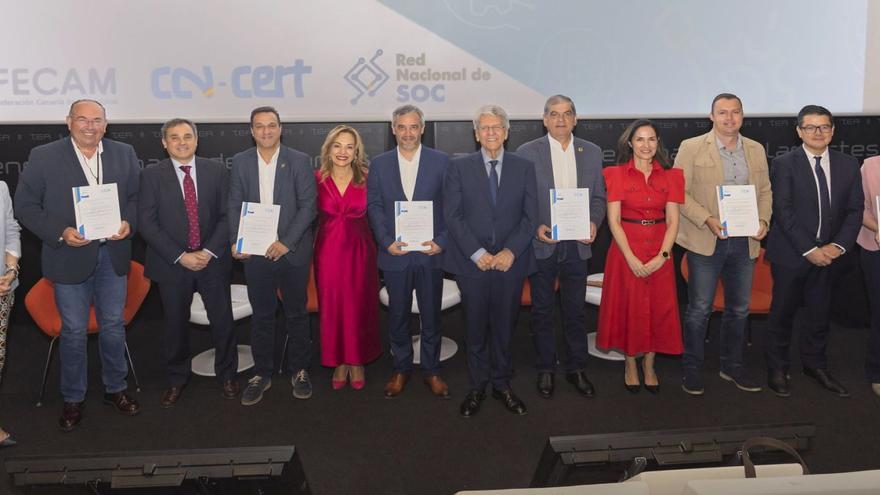 Tenerife It is at the forefront in national cybersecurity thanks to the work of the Cabildo. In fact, it has 11 of the 30 municipalities throughout the country that have the certification of the National Cryptological Center, dependent on the National Intelligence Center (CNI). The Tenerife Island Corporation is one of the four Spanish administrations of the same level that has this seal.
The Vice President and Minister of the Presidency, Finance and Modernization, Berta Pérez, highlighted the work carried out during the mandate to make the Cabildo "a 21st century administration" aimed at improving citizen service and promoting the modernization of local administrations . The Tenerife Council can receive up to 100,000 cyberattacks a week, a figure that has been maintained in recent times, which are detected by its defensive system, the firewall. These were some of the conclusions of the II Conference on Cybersecurity in Local Administration held yesterday.
The Cabildo de Tenerife signed an agreement with the National Cryptological Center in 2020, which also included municipalities with less than 20,000 inhabitants, within the Island Modernization Plan.
Only 30 certified
Of the 8,131 municipalities in Spain, only 30 have the certification granted by the National Cryptological Center to public administrations and of these, 11 are from Tenerife. The counselor valued the work carried out by the insular Modernization area, under the direction of Daniel gonzalezand the local Corporations that have accredited their systems.