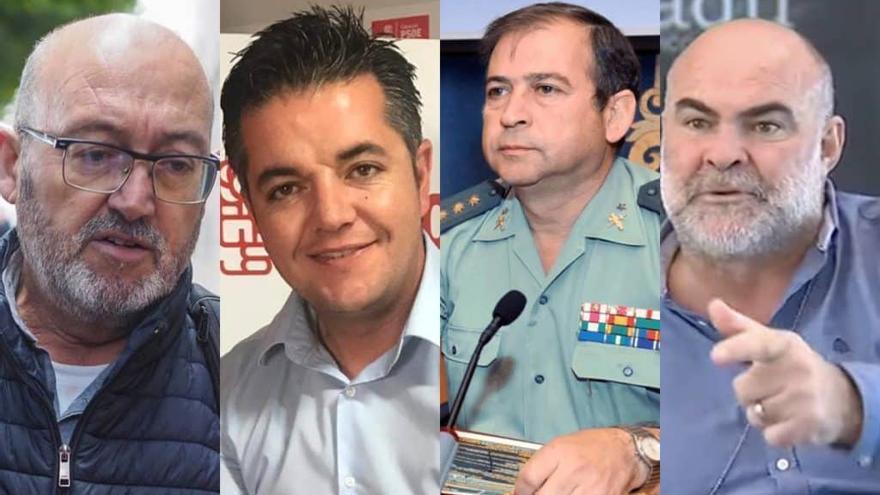 He Court of Instruction number 4 of Santa Cruz de Tenerife has agreed at the request of the lawyer of one of the defendants to open proceedings for a possible crime of disclosure of secrets in the face of the "multiple and continuous publications" related to the alleged corruption plot known as mediator case.
In this procedure, the magistrate Maria de los Angeles Lorenzo-Cáceres investigates whether a group allegedly headed by two public officials (the former national deputy Juan Bernardo Fuentes Curbelo and the former General Director of Livestock Canary Islands Taishet Sources) and a general of the Civil Guard (Francisco Espinosa) he collected bribes from businessmen to obtain public contracts and subsidies or to prevent inspections or sanctions.
The case was developed under summary secrecy until February 14, the day on which eleven of the twelve investigated were arrested (at that time, Fuentes curbelo He was still a deputy in Congress and the judge refrained from taking any action against him, beyond recording the evidence that indicated it in the records).
On February 13, Lorenzo-Cáceres issued an order in which he ordered that, once the arrests were made, the secrecy of the summary be lifted and the proceedings be delivered to all parties, since until then they were only known to the Public Prosecutor's Office and the Police and Civil Guard teams in charge of the case.
However, as reported on Tuesday by the Superior Court of Justice of the Canary Islandsthe magistrate now believes that "the multiple and continuous publications" related to the Mediator case could constitute a crime of disclosure of secrets and has opened new proceedings to determine if this is the case.
At the moment, the order in which he explains the reasons for that decision has not yet been made public.