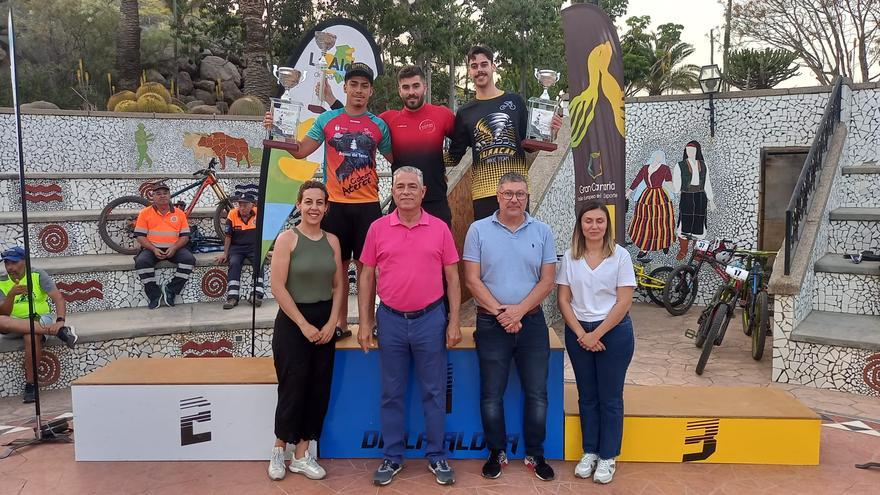 aday medina it was proclaimed winner of the eighth edition of the DH La Aldea cycling race with a time of 0:02:31.859. He was followed by Himar Rial with a time of 0:02:33.557 and Jesús Batista with a time of 0:02:33.680.
The 68 registered participants they started from the area of ​​Lomo del Trigo, near the Degollada de Tasartico, and made a demanding and arduous journey of just over 2.2 kilometers longd.
A total of twenty teams participated, which came to The Village of San Nicolás from different places in Gran Canaria, Tenerife and Fuerteventura to compete in some of the 10 categories.
By categories the podium was as follows:
Elite:
Aday Medina (0:02:31.859)

Jesus Batista (0:02:22.680)

Ayrton Suarez (0:02:47.036)
Under-23:
Himar Rial (0:02:33.557)

Edrian Javier Armas (0:02:37.853)

Francisco Javier Déniz (0:02:46.297)