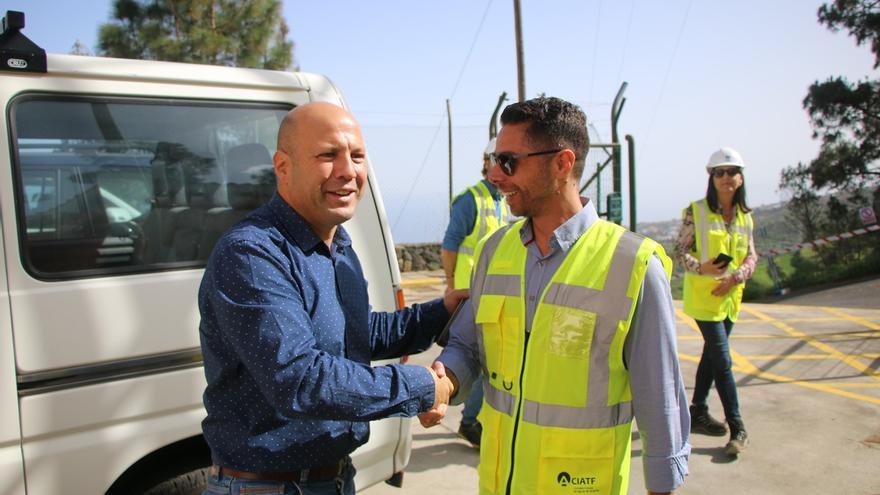 He Council of Tenerifethrough the Insular Water Council, builds two reservoirs in the municipality of La Guancha that will serve the Cruz de Tarife desalination plantspecifically one of 2,000 cubic meters and another of 2,600 cubic meters that will accumulate the water prior to its process. To carry out this work, the Insular Water Council has budgeted about 2.5 million euros and its completion is scheduled for September 2024.
The councilor for Sustainable Development and the Fight Against Climate Change of the Cabildo, Javier Rodríguez Medina, pointed out that these deposits "will serve to accumulate the water coming from the desalination plant", since, the councilor indicated, "due to the little joint capacity of municipal tanks supplied by EDAS it is required to have a storage capacity in the Hydraulic Complex itselfso that when demand exceeds production it can be served without interruption and are included in the project".
Release the pressure of consumption
"These deposits will supply the lower island and will release the high pressure of water consumption coming from the subsoil," recalled the counselor who visited the works with the mayor of the municipality, Antonio Hernández.
Hernández pointed out that "another impulse is given by the Cabildo and the Insular Water Council to an infrastructure thate will solve one of the historical problems of the municipality, and of the region, that related to drinking water", adding that "the start-up of these new tanks will undoubtedly contribute to alleviating water tensions not only in the municipality but in the entire region.