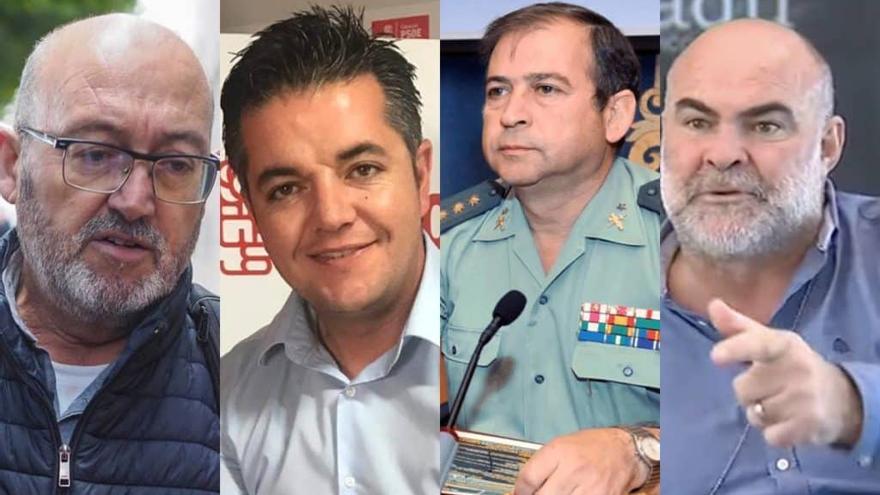 The judge of Santa Cruz de Tenerife in charge of "mediator case"has accepted that the five parties that have asked to exercise the popular action appear in the cause –PSOE, PP, Voxthe Unified Association of Civil Guards and the local party Fuerza Canarias-, but if they make up a single accusation.
As reported this Wednesday by the Superior Court of Justice of the Canary Islands, the instructor requires the five parties who have requested that they be accepted as an accusation to appear in a "unified, joint and simultaneous" manner, with the legal direction of the same lawyer and providing a deposit of 2,000 euros.
Defense sources have confirmed to EFE that the first group to request their appearance was a local party from Arona (Tenerife) Fuerza Canarias, which also expressed its intention to appeal the release of one of the main defendants, the former deputy of the PSOE Juan Bernardo Fuentes Curbelo.
In the order for which he was released, the judge explained that he saw reasons to send him to preventive detention, the same thing that he had already decided with the General of the Civil Guard Francisco Espinosa, but that in the case of Fuentes Curbelo he could not take that decision because the only accusation present in the case up to that moment, the Prosecutor's Office, had not requested any precautionary measure for him.
The other four requests for appearance as popular accusation have been formulated by the PSOE, the PP, Vox and the AUGC.
In this case, for which twelve people have been arrested, a possible corruption scheme is being investigated that allegedly collected bribes from companies in exchange for facilitating access to contracts or public aid or avoiding administrative inspections.
Among those arrested and charged there are two former public officials, former deputy Juan Bernardo Fuentes Curbelo and his nephew Taishet Fuentes.
The two were general directors of Livestock of the Government of the Canary Islands: Taishet succeeded Juan Bernardo when he took possession of his seat in Congress and remained in office until last summer, when he was dismissed for loss of confidence.