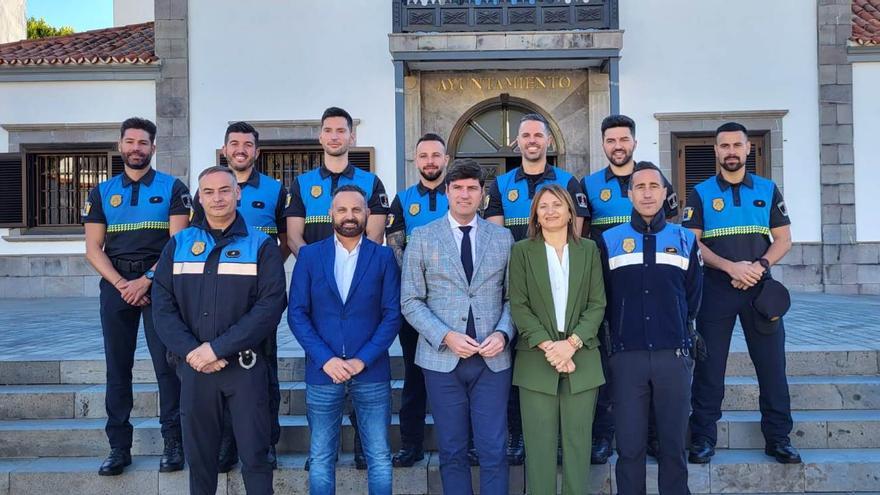 Today, Monday March 20, with the inauguration of the officers, the selection process initiated a few months ago by the city council to fill 7 new positions in the Local Police has culminated.
In an act carried out in the municipal plenary hall and headed by the mayor Emilio Navarro, the Councilor for Security Ibraim Forte and the Councilor for Human Resources, Alexandra León together with other members of the government group, members of the Local Police and relatives, the 7 new agents were sworn in after the process that has been carried out in the local administration, which has included both technical and knowledge tests as well as physical tests.
The new agents begin, from now on, their internship period by joining the specific course given by the competent body of the Autonomous Community of the Canary Islands for the next 6 months in order to complete their training stage.
The Mayor Emilio Navarro "congratulated each and every one of the new agents that arrive in our municipality to continue consolidating an essential public service that has to do with security and continue to be one of the safest tourist municipalities in the entire Canary Islands".