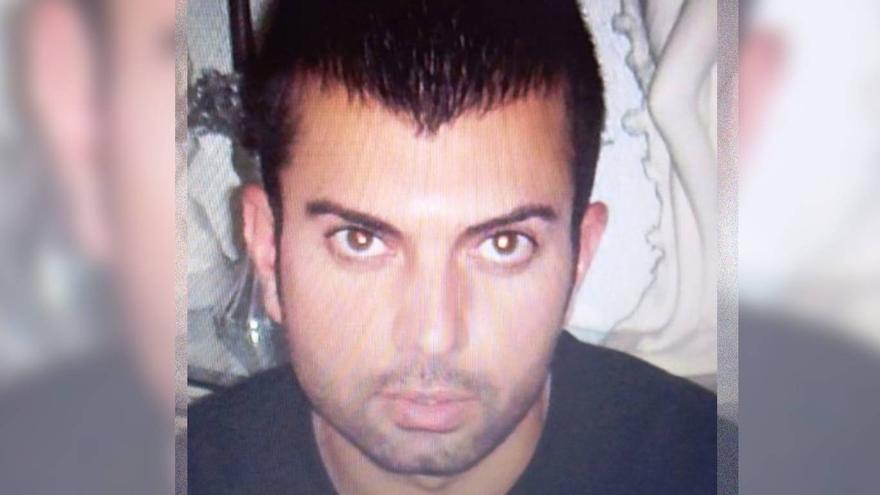 "You're going to be alone, fagot", "Ladybug… José is a sissy!". Everyone in La Orotava (Tenerife) thought they knew him, but no one felt his pain. His life was never easy. Since I was a child, I grew up marked by hate His crime: being homosexual. "Everyone is with whoever they want, José," his sister Conchi told him, when she told him that she had fallen in love with a boy, "the important thing is to be happy." José Antonio was not.
He grew up alone, self-conscious, "humiliated" and "harassed" at school and in the neighborhood, and that marked him. In 2013 he was diagnosed with a Bipolar disorder. His changing, intense -almost extreme- moods have accompanied him ever since. Three years later, his trail was lost: José Antonio Martín Pérez, 39 years old, missing with his car, a black Opel Astra. collaboration is requested. Those who insulted him did not look for him. His family experienced the same loneliness.
"Almost 7 years have passed and the pain is unbearable," sums up her sister Conchi. They search and do not find, since that June 5, 2016 when his brother left home: "he was normal." They know that he had some sweets and a cortado coffee in a bar with his partner. Nothing was heard from him until eight days later, when a witness claims he saw him next to his car. Finally, the vehicle appeared alone, well parked. Nobody saw José Antonio again.
A coffee, a sweet and nothing else
Sunday, June 5, 2016. José Antonio leaves home. He has stayed with D., his partner for 8 years. He's not sad or angry, he's fine. "Joselillo", as they call him at home, got into his car, a black Opel Astra. He had half an hour to travel, the almost 30 minutes that separated his house in La Orotava to La Laguna, where he met D.
His partner offered three different versions: none of them provided information that could reconstruct José's steps
"José did not come home," Conchi reconstructs. "My mother would call him… and the mailbox would jump." It was unusual, but they decided to wait. "My father was bedridden, he had Alzheimer's, he died a year and a half later." On the 8th, without answers, they went to denounce. "My mother never thought that something had happened to my brotherI thought she would come back… She was more innocent, I immediately sensed that there was something ugly, something that was not going well," laments her sister.
The Civil Guard reconstructed its last steps. They came to the bar. The owner of the cafeteria in Plaza de la Concepción (in La Laguna) confirmed that José and D. stayed for a while and left the premises together. The rest, they asked D. I do not help.
"This boy gives various versions of what José did after they said goodbye", laments Conchi. "He told my mother that my brother's hands were sweaty, he was agitated and he took off… He told me that José parked in front of his house and that, when he went to get the car, he saw a weird farm, some weird kids and he left." Later, I would provide a different version: "that Jose cHe met a man, who gave him 500 euros and went into a house".
The Civil Guard could not verify anything else. "This boy is medicated, he has a disorder and he confuses things… I remember that at 72 hours after we denounced he came home, we were all crying, attacked… D. came in and said: 'I'm leaving, I have nothing else to do. It's already 72 hours, I'm not interested anymore'". He never came back to help.
"The fish have eaten it"
The search started late and was fleeting. "His brother from him has left voluntarily, they told me." The family did not give credit. "Willingly or not, my brother had been diagnosed with bipolar disorder. Is a high-risk disappearance, had no medication". The shakes were organized by the family, the device was made up of only three people: "my mother, my cousin and me."
They looked in squatter houses, in swamps, banana plantations and ravines. "We felt alone, many people from the town came up to me and said: 'If he left of his own free will, what are you going to do now?'" The The worst comments, denounces Conchi, came with the passage of time: "I've heard wild things: 'your brother was eaten by fish', they have even told me, 'he is kidnapped', 'they killed him and tore him to pieces…'. I don't know how I managed to survive."
cigarette butts in the car
With no news, with the phone turned off and no trace of him, hope came eight days later. They had located his car next to the Martiánez tunnel, in Puerto de la Cruz. As soon as they arrived, the family was alerted: "It was parked perfectly, and José parked very badly".
They told the agents. They did a raid around the area, the first with experts, "it lasted five hours." Inside the car there was no personal belonging of José, only the mobile phone charger. "There is nothing of interest, there are no footprints, the investigators said." They told the family that they could remove it. The same day they moved it from there.
"We took it to my older sister's garage," recalls Conchi. On the way, they saw cigarette butts on the driver's side and on the passenger side, "How come there were no prints? The cigarette butts! I think it's unforgivable that they did not analyze them. We could have known who was with him."
A witness: they parked it today
Before removing the vehicle, the driver of a van that was parked next to José Antonio's car He approached the Civil Guard. "He says he saw the driver," Conchi rebuilds. The man would describe that he saw a man get out of the car, "that he leaned on the railing and looked up." Conchi tried to get more data, "if he saw him and it was him, maybe he could say where he went, if he walked north or south…". But José's sister was unable to locate the witness, "they didn't take his name or anything."
"Let's go out, don't be scared"
Silence settled. José Antonio's phone continued to be turned off, it still is. His father died. Years passed and there was no more. "Our heads never stop. He didn't leave of his own free will, I know that. We only considered two options: the suicide, because once, in difficult moments of his illness, he had said that if he did it no one would find him, that he knew a place to do it; or homicidesomeone killed him."
The family continued alone, until in 2019 the phone rang. "The Civil Guard called us and told us: we are going out to look for José Antonio, don't be scared if you see helicopters, divers… we will be in El Rincón (Tenerife)."
Conchi remembers joy: "even if it was a little bone we wanted to have it to cremate it with my father". A piece of clothing, an indication, an answer. "My mother and I took the bus, then my cousin took us to Santa Úrsula, from where El Rincón can be seen." They waited and waited. "My mother and I got sunstroke… and they never went. My mother called the next day. They told us that no search for José had been planned. Above calling us liars…".
"It was good, it deserved more"
Almost seven years ago, José Antonio left home with a smile. He had bought "some cholitas (flip flops) and a t-shirt for the beach." Never comeback. Since then, nothing in his house has been the same. She "knew how to do everything. She cut our hair, put our makeup on, painted the house, assembled furniture and whitewashed the wall."
I was studying an administrative modulediscouragement made him abandon the career of Business and Social Education. spoke perfect english. Eighties and very creative, he drew well. "He was good, he deserved more and they haven't been good to him."
"If he's alive, if not, if someone killed him… we need to know," Conchi pleads. As he talks, he looks at the photos of him: "many times I think that I hope I'm not in the sea, that if it is out there, it is in a cave. so maybe someday someone walking, for a walk, can find his remains". Conchi has slept little since then, but dreams full time: that they find him, that he sees him again.