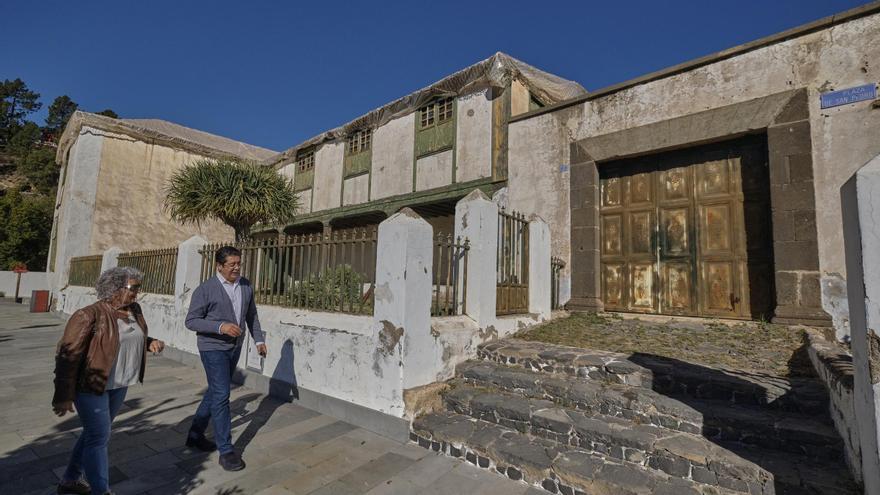 The Council of Tenerife foresees that the project for the rehabilitation of the Casa de Los Soler, in Vilaflor de Chana, will go out to tender before the summeras reported by the Island Corporation.
The island president Peter Martinhighlighted "the impulse given by the Cabildo to the project to rehabilitate this property, an emblematic house not only for the municipality, but for the entire southern region of Tenerife and the island."
"Probably one of the most important exponents of the island's historical heritage," he stressed, adding that the project also "considers the rehabilitation of the original movable property of the house, thus restoring an important ethnographic and heritage value to the new use that will be given to it".
Meanwhile, the mayoress, Agustina Beltrán, thanked "President Pedro Martín for this good news that this project, which has lasted so long, is finally seeing the light and that the tender for these works will begin shortly, which we consider to be extremely important for the entire region".
For his part, Once the improvement and conditioning works are finished, the forecast is to convert this space into an ecomuseum, to value the traditions and customs of their own Canary Islands and to make it a reference space at the cultural and patrimonial level on the island, which contributes to the social and economic revitalization in the municipality and the generation of employment.
The space will also house social and cultural revitalization activities, workshops and exhibitions, among other uses, to value Canarian culture, history and traditions.
At the back of Los Soler's house is the so-called Huerta Grande, a space acquired by the City Council with financing from the Cabildo de Tenerife, in which an employment project called La Huerta Grande EcoRural is currently being developed.
This is an initiative that promotes the Sustainable Development Goals and, for this, 13 people have been hired for a period of nine months to develop activities that promote the green areas of the municipality, such as organic farming or sustainable tourism .
This project is the result of the inclusion of the Vilaflor de Chasna City Council in the Municipal Employment Program launched by the Employment, Socioeconomic Development and External Action area of ​​the Cabildo de Tenerife, directed by Carmen Luz Baso.