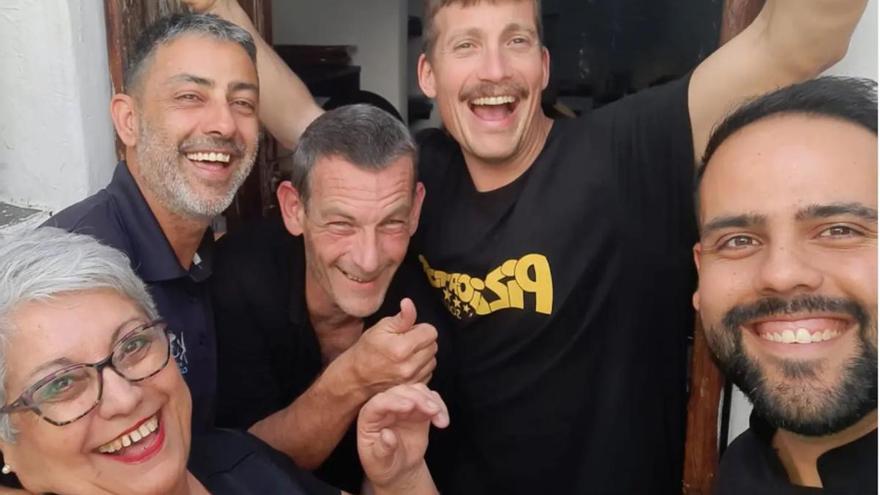 One of the best known faces of the show The resistance (Movistar +), Marcos Martínez, better known as Grison Beatbox, has been seen these days by Tenerifewhere he has enjoyed a good gastronomy.
During your trip, we do not know if for work or leisure, you have visited the My Mother's House Restaurantof San Juan de la Ramblaspecialized in fresh fish.
As published by the restaurant's own team, it seems that the television visit has been worth it. "Natural as life itself, thanks for the visit and the time Grison Beatbox a real pleasure "has been the message posted on social networks.
From the faces of the people who accompany the beatboxer and music producer in the image, Grison's visit must have been, to say the least, amusing.
Other famous
the guitarist of The resistance He is not the only famous person who has taken advantage of his stay on the Island to taste Canarian dishes in the restaurants and guachinches of our land.
On the occasion of Carnival of Santa Cruz de TenerifeSeveral international singers came to Tenerife to make us enjoy the best dances. And, between acting and acting, nothing better than getting to know our gastronomy.
The sauce boat La India was seen in La Cueva de Casiano, Tonny Tun Tun did the same in the guachinche Como en Casa, which Manny Manuel also visited.