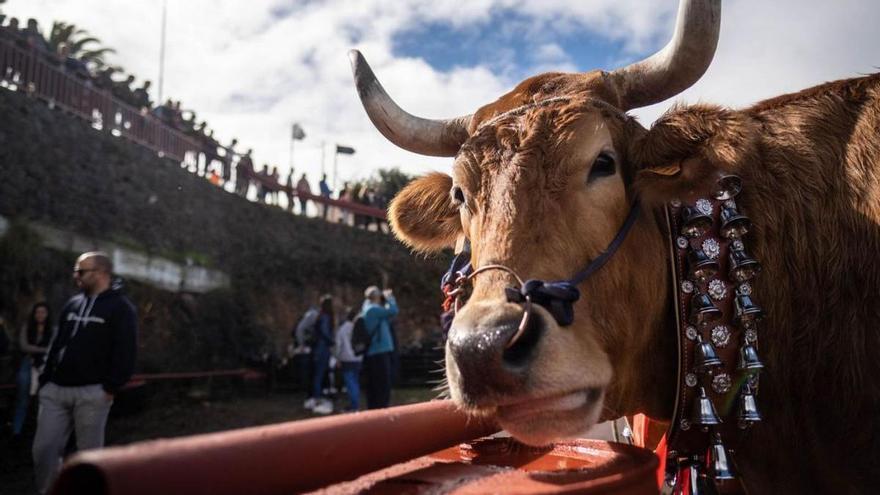 the livestock of Tenerife will receive this year 2.5 million euros from the councilalmost double the 1.3 in 2022, in aid for livestock feed. The objective of the grant line is alleviate cost overruns on inputs. The Governing Council approved yesterday the bases and the call for subsidies to which more than 300 producers will be able to apply – last year there were 302 and an increase is expected – in a week or ten days, the average time it takes for the publication to the Official Gazette of the Province (BOP).
Direct island financing to the livestock sector in 2023 amounts to 6,336,296 euros, 30% more than in 2022, in order to promote economic recovery and contribute to sustaining their productivity at risk. The president of the Cabildo de Tenerife, Pedro Martín, reports that "we work so that our aid does not overlap with that of other administrations". Thus, he adds, "we get a strategic sector for supplying the population and the social and economic support of many families and municipalities, to have income all year round."
The Island Councilor for Agriculture, Livestock and Fisheries, Javier Parrilla, emphasizes that this year "We are going to urgently process aid related to the supply of food to reduce uncertainty and boost business confidence and productivity.
Bases of the call
The head of the primary sector advances that the bases of the aid to the Livestock Health Defense Groups (ADSG) for 100,000 euros will be published shortly. The Cabildo's grant plan contemplates another five lines of action this year.
Specifically, they will be allocated 140,000 euros for complementary feeding of bees and 200,000 for artisan cheese factories. 206,722 euros will also be invested in assisting the insemination of pigs and rabbits. Meanwhile, 30,000 will go to the promotion of traditional breeds, 15,000 to reinforce the work of the Association of Livestock Farmers of Tenerife (AGATE) and 8,950 to other associations.
Added to all this are 1,132,779 consigned to extend the suspension of transport fees and costs for the use of the slaughterhouse and 1,959,617 for infrastructure maintenance.