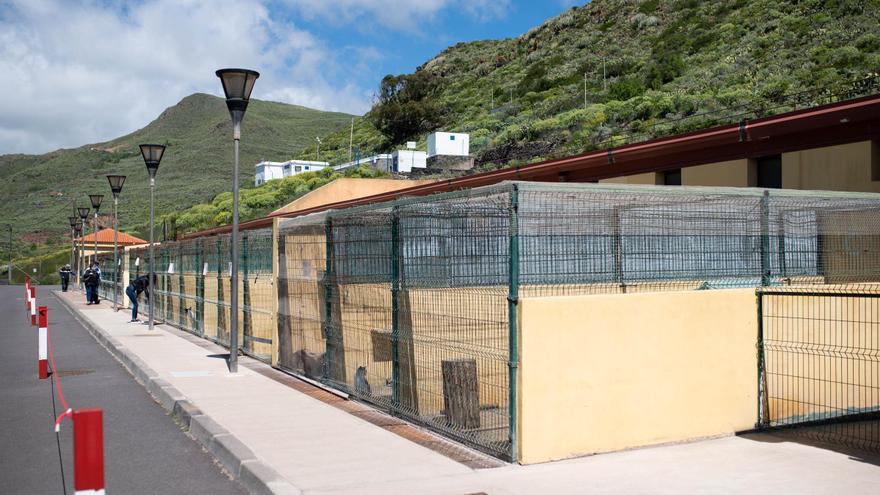 Both the local government Santa Cruz (CC, PP and the councilor of Cs Evelyn Alonso), as well as the opposition parties (PSOE, United We Can and the mayor of Cs Matilde Zambudio), urge the Cabildo to assume "directly" the management of the Valle Colino Regional Hostel. This was agreed yesterday in plenary, through the approval of an institutional motion, proposed by the mayor of Animal Welfare, Carlos Tarife, of the PP.
Said motion establishes that the Cabildo assumes the provision of the animal collection service that is carried out in Valle Colino for the municipalities of Santa Cruz de TenerifeLa Laguna, El Rosario and Tegueste, "arranging it by means of the formula that is deemed most convenient with the affected municipalities or making the service insular as it has a marked insular area, taking charge of it, just as it already does with the management of the centers located in Fasnia and El Sauzal, through the creation of an insular network of shelters for abandoned animals".
The approved text also proposes, "in parallel, and given the existing precariousness in the provision of the service", that the current agreement be reformulated urgently, adapting it to the "needs of the center, as well as carrying out the necessary work to guarantee the correct state of the Valle Colino facilities, works in which, economically, the Cabildo and the other three municipalities must participate.
Finally, the motion urges to study alternative municipal planning that, where appropriate, could allow the transfer of the current shelter to other facilities that are deemed appropriate "to guarantee the service of collection and care of animals in conditions."
On the other hand, the plenary session also approved an institutional motion, proposed by the Councilor for Infrastructures, Dámaso Arteaga (CC), to request the Cabildo to urgently contract the necessary works to condition the Roque de Las Bodegas beach, in Anaga.