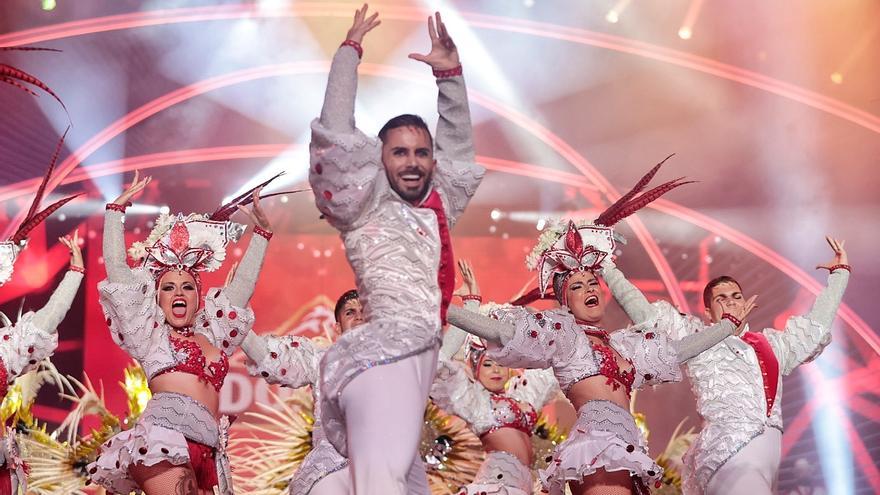 Tenerife still loaded with activities on weekends in a commitment both public and private to maintain leisure on the Island. Music, sports, traditions, theater, discounts… there are many options available over the next two days to spend a few hours of entertainment to suit the consumer. These are the plans:
Carnival
The Fairground continues to host this weekend events of the Program of Carnival of Santa Cruz de Tenerife 2023. On the night of this Saturday, starting at 8:00 p.m., the troupe contestwith the participation of Rumberos, Río Orinoco, Tropicana, Joroperos, Cariocas, Tabajaras, Danzarines Canarios, Abenaura and Bahía Bahitiare.
Meanwhile, on Sunday there will be a double portion of Carnival. In the morning it will be the turn of the costume contest, which will take place from 11:00 a.m. also at the Fairgrounds. In the afternoon the opera will flood the Auditorio de Tenerife thanks to the contest of roundaboutsin which eight groups will participate from 5:00 p.m.: Gran Tinerfe 2, La Rondalla Mamel's, Orfeón La Paz 4, UA El Cabo, Masa Coral Tinerfeña, Peña del Lunes 1965, Los Acevinos and Las Valkirias
Intercontinental Basketball Cup
The Santiago Martín Pavilion hosts the Intercontinental Basketball Cup throughout the weekend, whose semifinals will be held on Friday night between the Rio Grande and the Valley Vipers and between the lenovo tenerife and the US Monastir the second
The winners of both events will compete on Sunday at the same sports venue in the final, starting at 7:00 p.m., as the main course. Those who do not make it past the semifinals will meet first for third and fourth place.
Faemino and Tired
Faemino and Cansado return to Tenerife with a new show that they will take to the Teatro Leal in San Cristóbal de La Laguna on March 10 and 11. A show titled '17 times'. Tickets are already on sale and can be purchased online at the price of 30 euros at Tickety
Concerts in the Auditorium
The Auditorio de Tenerife hosts two symphonic performances this Saturday. The first one is the family concert of the Tenerife Symphony Orchestra (OST), which will be performed accompanied by dance the show El pájaro de fuego starting at 12:00.
In the afternoon, the 39th Canary Islands International Music Festival (FIMC) that bids farewell to the public with a performance by the kyiv Symphony Orchestra with a performance at 8:00 p.m.