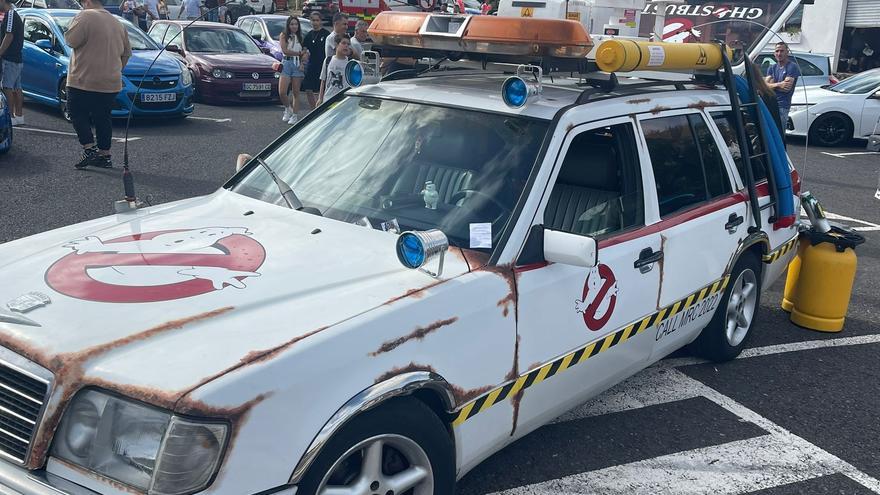 During the last times, the highways of the Tenerife They have become the scene of the most varied follies. Reckless and reckless behavior are frequently shared to virality through social networks and instant messaging applications. And among them, sometimes, someone arrives that brings out at least a smile.
The last one has not posed a risk to people's health, although it has been quite a surprise for drivers. You just have to put yourself in the situation: drive along the highway in the North of Tenerife and overtake ECTO-1.
That name, popular among movie fans, is none other than the one given to one of the most mythical celluloid vehicles: the one from ghostbusters. And it drew so much attention that some of the drivers who crossed its path managed to capture it in a video that has already been shared by several users through Twitter.
But who are they? It is certainly not Bill Murray, one of the main actors in the original film. Nor have they been called because they have recorded ghostly apparitions in TenerifeLet it know.
It's about a group of a tape fans who have gone a step further in cosplay and have chosen to become motorized. According to the Facebook page of this group, Ghostbuster Tenerife, last summer they managed to tune up a car until it became a replica of the ECTO-1.
And since then they have made several appearances in different concentrations of engine of the island. The last one last Sunday in Abades, where they delighted all the visitors.
Seven months in which they have also had time to visit some meetings that follow in the wake of the famous San Diego Comic Con: Gijón or Lisbon are just a few examples. Will it be if next stop the Carnival of Santa Cruz de Tenerife?