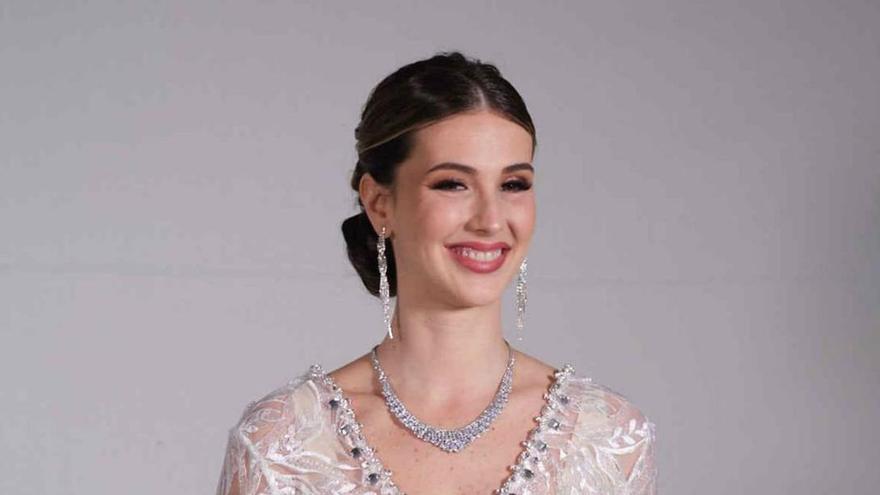 The invitation she received as a member of the Club Náutico to participate in the candidate's selection process led Alba to fulfill her dream and remove the thorn that had always stuck in her mind.
How does she become a candidate for queen of Carnival 2023?
be a candidate for queen Santa Cruz Carnival It is a little thorn that I had stuck in and I have never dared to take the step; My friends had been insisting on me for years to introduce myself, and so had my family. In the end, this year, seeing which two sponsors it could represent –Club Náutico and Almacenes El Kilo–, was the definitive push to take the step.
What does it take to be a candidate for queen: to be pretty, elegant, to have measurements, to like Carnival?
To be a candidate for queen, mainly, you should like Carnival, but in the end I think that what you must have is a great desire to live the experience, have a lot of self-confidence, a lot of face and, in the end, you become the center of many looks. I am quite an introverted person and it is one of the things that has always put me off; I am aware, and I am working on it, that when you enter this world you have to show yourself very open.
Who is Alba?
I am 29 years old and I work in an events production company, although I studied Child Teaching. The world of entertainment has always attracted my attention, I did a master's degree in Protocol and Communication and I stayed working in that field. Since I was little I have always loved and enjoyed Carnival. I am very introverted, but very forward when I set my mind to it, very stubborn… Precisely, the fact of being stubborn has helped me achieve everything I set my mind to.
How did you meet your designer, Jorge González Santana?
I met him the same day I was chosen as a candidate to represent the Real Club Náutico de Tenerife and Almacenes El Kilo. As a member of the entity, they sent me the invitation to participate in the selection process and when I saw the sponsors I was encouraged and thought: "this year is mine", because the gala is also held on the 23rd, which is my favorite number and I thought it might be a sign. The same day of the election I personally met Jorge; He obviously knew his work and all the successes that support his professional career both in Carnival and outside of this world.
From what you say about the number… is she superstitious?
No, I'm not superstitious, but I think we all have our reservations. I don't go under the stairs, I try not to come across black cats (laughs).
Doesn't it seem strange outside the gates to be a candidate for queen and a member of the Yacht Club?
No, in fact it is the second time that the Real Club Náutico de Tenerife presents a candidate for Queen of the Carnival of Santa Cruz de Tenerife. It seems like a good initiative to me. In the end, societies have to open up to this kind of thing, although I suppose there will be all kinds of opinions. It seems very good to me.
Do you already know the suit?
Until Thursday I knew the suit in sketch, but not its elaboration. I have already seen some things and I am in love with the suit, as my fantasy says, because it is beautiful. I really want to rehearse, get inside and start living the final stretch to the gala. The making of the design is Jorge's responsibility and I don't get involved there. He has a lot more taste and he knows about it more than I do.
Is it more of street Carnival or contests?
I'm from street Carnival and contests. I've been a super murguera since I was little.
Which murga do you think is going to win, knowing that the interview comes out after the final?
Whoops! That is very difficult; Besides, I'm going to shoot for my murga, although that doesn't mean I'm going to win.
And what is your murga?
I'm from bamboos always, but it is true that I like them all; seeing the level, anyone can win.
Since I was little I love Bambones, but with the level that there is this year anyone wins
Have you followed the three phases of adult murgas?
Yes, yes, when they have left me because I have not always arrived on time. I have also tried to go to the venue, but it has been impossible for me due to lack of time.
Do you like the theme of Carnival, New York?
Yes, I like the reason very much. Also, I traveled there a few years ago and it is one of the most impressive trips I can remember; I felt so small in the middle of those buildings. I remember walking down the street with my mouth literally open; I remember that trip with great affection and would repeat it a thousand times. I love the Carnival theme.
Last year the controversy arose about the weight of fantasies. Are you controlled in the case of your suit?
I still haven't gotten into the fantasy and from what I've been talking to Jorge I know that the whole weight issue has been regulated a lot. It is an acceptable weight in my case. With a little preparation it is already bearable.
Do you go to the gym to prepare?
Yes Yes. I have always had my training routine but it is true that now I am intensifying, especially legs, shoulders…
What about the rest of the candidates?
Very good. I am very happy because at first I was afraid that a competitive environment would develop that I would not have liked to experience, but there is a good relationship.