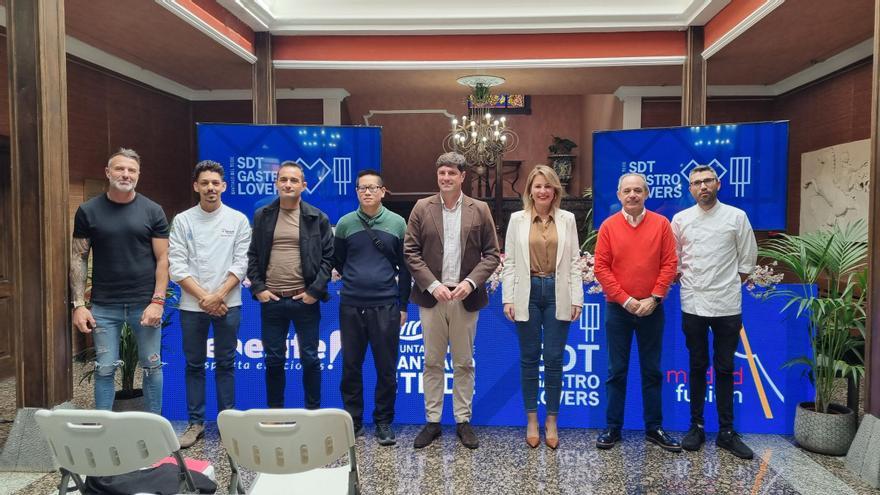 The Santiago del Teide City Council has presented the new material that will be taken to the Madrid Fusión Gastronomic Fair, which it attends under the umbrella of Turismo de Tenerife, this time with an even greater commitment than what we have seen in past editions.
The gastronomic brand of the municipality, SDT Gastro Lovers, now has two new restaurants that will accompany the already veterans in this new celebration of the gastronomic meeting, where Santiago del Teide will appear with the best of the local product, highlighting especially the tuna. The new members are the La Quinta restaurant, and the Flor del Drago restaurant, which together with the Aqua restaurant, the Pancho restaurant, and the Pejeverde, make up the complete SDT GastroLovers team.
On this occasion, our municipality will have tastings and workshops spread over the three days that the fair lasts, in which attendees will be able to try the tapas made by our chefs, both at the Tenerife stand and in the settings prepared for their presentations.
Given the indisputable growth that the gastronomic brand is experiencing, the mayor of Santiago del Teide assures that "it has been demonstrated that companies see in their benefits the work that we have been doing at the City Council to promote the primary sector of Santiago del Teide."