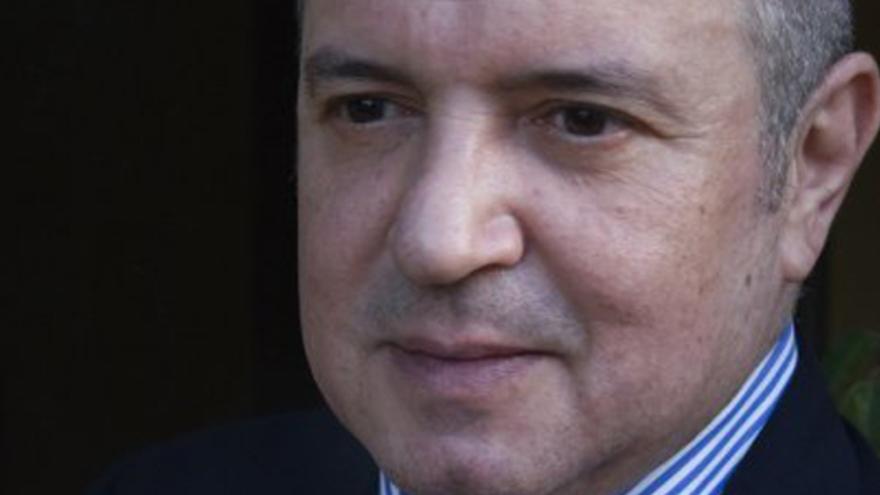 Carlos Gaviño de Franchy passed away at his home in Santa Cruz de Tenerife on the night of December 23, 2022, accompanied by his daughters Carlota and Claudia Gaviño Mariz and María Teresa Mariz Lojendio. Thus ended an intense and fruitful life path and an attentive and active presence in the panorama of artistic creation in Canary Islands in the last decades.
From a very young age he was immersed in Tenerife's cultural life. He accredited his literary category by giving birth to a collection of poems, "The emancipation of objects", "Mundana", among others, which reflected his great inner life and his ability to recreate it through verses that offered unexpected images and with great capacity. of evocation. His task at the head of the Círculo de Bellas Artes de Tenerife brought about one of the most brilliant stages in the cultural life of the island, at that time at the forefront of the artistic avant-garde. Professionally dedicated to publishing, we owe him the publication of the work of young writers, today established authors, the rescue of important works of the Canarian literary tradition, and monographs on artists from the islands. In this task, he spared no effort to achieve a result that would reinforce the value of the work of writers and creators. Likewise, he developed a relevant production as a critic and as a researcher and disseminator on issues of history, art and genealogy.
Carlos used to claim that he had the best friends in the world. Certainly he treated them as such, it was a real privilege to have their friendship. The same dedication and eagerness to seek perfection that he dedicated to the elaboration of his poems or to the task of publishing a book, he used them in his firm purpose of pleasing the people he esteemed. A meeting at his house gave him the opportunity to take care of all the details: he prepared the dishes himself, set the table, chose the crockery and provided a warm and welcoming atmosphere that fostered well-being and fluid conversation.
He attended his guests in a refined environment, his residence reflected his demanding personality and accurate good taste. Its walls were literally lined with shelves overflowing with books, old and new art, and family memorabilia. In those meetings Carlos displayed all his intelligence and brilliance, his facility for entertaining and witty conversation. Along with a great display of imagination, he offered his wide culture and gracefully recounted the rich anecdotes of a life that he had squeezed with delight.
His friends have benefited from his great generosity, he shared with them, without hint of pedantry, his enormous knowledge about the history and art of the islands. To the researchers who consulted him, he provided data gathered and elaborated over decades of painstaking research in different archives. Scholars of history, art and genealogy have received advice from him, the result of his work and have been able to benefit from the content of his personal archive. His collections of documents included original manuscripts, numerous transcripts and extracts from hard-to-reach archives, his correspondence with writers and artists of the past decades, as well as an important body of engravings and one of the most numerous and documented collections of photographs of the centuries. XIX and XX of the islands.
He always commented that one of his greatest satisfactions was making his friends' books. Without intending to be exhaustive, we can recall the series of publications on the history of the Church in the Canary Islands promoted by the priest and historian Julio Sánchez Rodríguez, we will cite two for their great commitment: "Bartolomé Cairasco de Figueroa y su Templo Militante" and "Luis de la Encina , Bishop of Arequipa, and his page Antonio Pereira»; The book by Alfonso Soriano Benítez de Lugo "Court and society: canaries at the service of the Crown"; The work of Manuel Lobo Cabrera and Fernando Bruquetas de Castro "El condado de la Vega Grande de Guadalupe"; "The King's Minor Chaplain: Fray Juan de Alzolarás, Bishop of the Canary Islands", by Carlos de Millán Hernández-Egea, and the recent work by Jorge Cólogan González-Massieu "Nobiliary Uniforms: Protocol and Etiquette in Spain".
These books, some of the most beautiful published on the islands, have been described as true paper museums due to the large number of images, many of them provided for the first time, always of high quality, and which constitute a lucid repertoire of cultural heritage. of the Canary Islands In our city we remember the enormous effort that he put into the catalog of the exhibition "La huella y la senda", held in the Cathedral of Santa Ana and which allows us to appreciate the magnificent result of that great exhibition..
His great knowledge of the graphic arts, evident in his excellent achievements as a publisher, earned him the appointment of an academic at the Royal Canarian Academy of Fine Arts.
His daughter Carlota read, during the funeral service, held on December 25, an unpublished poem, written by Carlos in 2015 "Say my name and I will live." Those who knew him and appreciated his intelligence, culture and generosity will always remember him. His creative and investigative legacy will allow his memory to last "beyond the three generations that memory inhabits."
On Wednesday, January 25, at seven in the evening, a mass will be held in memory of Carlos Gaviño de Franchy in the hermitage of the Holy Spirit, in Vegueta.