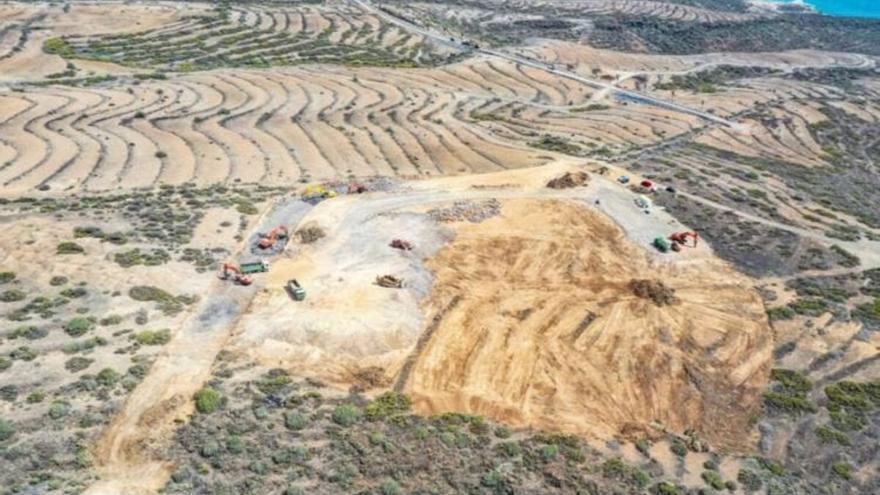 The European Commission has recognizedin response to a question posed by Podemos MEP Idoia Villanueva regarding the Cradle of the Soul tourism project and its impact on areas of the Natura 2000 Network, that the works in the Puertito de Adeje could be violating European legislation.
In its response to the MEP, the high European body recalled that community regulations require that "any plan or project that could have a significant impact on a place in the 'Natura 2000 Network' is subject to an adequate evaluation of its repercussions on said place, taking into account its conservation objectives".
In view of the conclusions of the evaluation, use the answer, the competent authorities will only declare their agreement after having ensured that it will not cause harm to the integrity of the areas covered.
In his case, he points out, the member states must provide for coordinated or joint procedures that comply with the requirements established in both the EIA Directive and the Habitats Directive.
Nevertheless, The Commission specifies that it has not received any information "on compensatory measures for any plan or project in Tenerife nor any request for an opinion under the Habitats Directive".
The works of the urbanization, projected precisely on an area included in the 'Natura 2000 Network', were stopped last November by the Department of Ecological Transition of the Government of the Canary Islandssanctioning the promoter for lacking the required environmental impact assessment works.
Laura Fuentes, regional coordinator of Podemos Canary Islandshas recalled in a note that last July it was already denounced before the competent administrations that 'Cuna del Alma' lacked an Environmental Impact Assessment.
"Then we explained that this macro-project could be violating state regulations that regulate the environmental impact assessment process. The European institutions today reveal that the problem is even more serious: the Cuna del Alma works could have violated supranational regulations," he says. .
The purple formation also recalls that the stoppage of the works (which initially occurred in June and again in November, due to irregularities detected in the project) is still "precautionary" and that "it is essential to guarantee that this stoppage becomes definitely".
For this reason, Podemos Canarias is already working on measures "to guarantee the definitive stoppage of these works and also that scandals like this are not repeated on the islands." "In the coming weeks we will make the next steps public," he concludes.