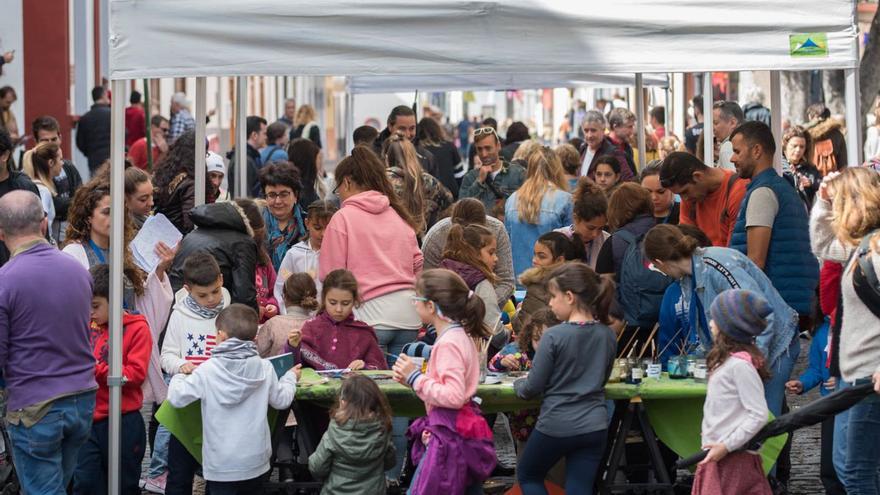 The thirteen municipalities with the least population of Tenerifethose who do not reach 10,000 inhabitants, will receive a grant from the Cabildo worth 500,000 euros to improve their playgrounds and other public spaces intended for children. The measure benefits a total of 62,250 people, barely 6.4% of the 978,098 residents on the Island. They seem few, over six people out of every hundred, but it should be borne in mind that the investment goes to the smallest municipalities and economically and administratively less endowed.
The insular president, Pedro Martín, assesses: "The item is intended to help the municipalities to face actions that allow improving the play areas for the little ones, renew the equipment and create new recreational areas."
better accessibility
Another aspect to consider is the possibility of executing reforms to promote improvements in the accessibility of these recreational and public areas. The thirteen municipalities, which are both from the south and the north of the Island, will be able to undertake the necessary works throughout the year 2023.
Children's playgrounds already exist in some cases, but they have deteriorated due to use and the passage of time, while in others construction projects for new spaces will be undertaken.
Each municipality is responsible an aid of 40,000 euros, clarifies Pedro Martín, who emphasizes that "an equitable distribution has been made in the amount consigned as they are territories of a similar nature and economic and technical capacity". The insular Councilor for Municipal Cooperation and Housing, Zebenzuí Chinea, adds that "the objective of this economic collaboration is to help children enjoy modern recreational areas, with guarantees of safety and accessibility."
The amount of the subsidy must be allocated exclusively to the expenses related to the execution of these improvement works, the provision of equipment for this type of park or the construction, where appropriate, of new recreational areas.
The thirteen municipalities that will access this subsidy from the Cabildo and its population, according to data from January this year, are Vilaflor de Chasna (1,667), Arafo (5,551), San Juan de la Rambla (4,828), El Tanque (2,763), La Guancha (5,520), Fasnia (2,786), La Victoria de Acentejo (9,185), Buenavista del Norte (4,778), Los Silos (4,693), El Sauzal (8,934), Garachico (4,871), La Matanza de Acentejo (9,061) and Arico (7,988).
Pedro Martín and Zebenzuí Chinea value the open collaboration between the Cabildo and the municipalities, especially with those who have less economic capacity. Within a model that proposes to guarantee "modern and quality" public services to all the inhabitants of the Island without any type of territorial imbalance.