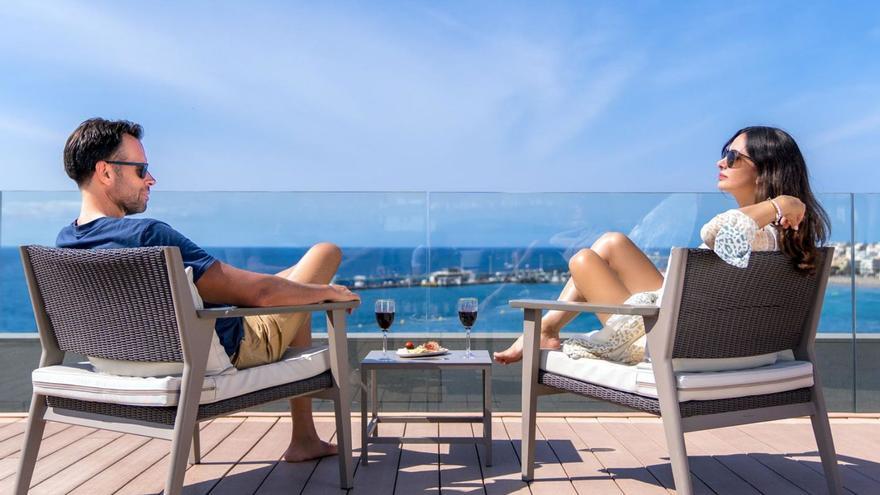 The Arona Gran Hotel, a Spring Hotels Group establishment, projects a farewell to the year 2022 for those who still don't know what to do to welcome the year 2023 on the right foot. Located on Avenida Juan Carlos I in Los Cristianos, in the Arona Gran Hotel have designed "a perfect plan, only for adults and, in addition, with a special price for residents ».
For 249.50 euros per person, or what is the same, 499 euros in a double room, Canaries have the opportunity to enjoy a farewell to the year in style and without children.
Activities begin at 6 p.m. and include a cocktail and gala buffet dinner
The schedule is designed to start activities from the last day of 2022 to Six o'clock in the afternoon. It will do so with a special cocktail that will be enlivened with live music from the pool. The environment allows you to enjoy spectacular views of the ocean and one of the best sunsets on the island.
The activities will continue with a gala buffet dinner, which includes Taittinger champagne, caviar station, sushi show cooking and seafood corner, in which there will be the best shellfish (king crab, lobster or lobster). All this, followed by live music and a special Queen tribute show until the time of the chimes, which will culminate with fireworks from the beach.
And all from one of the most emblematic hotels in the municipality of Arona, located in the middle of Los Cristianos Bay and with a luxury service in one of the Spring Hotels establishments. Do you have a better plan?