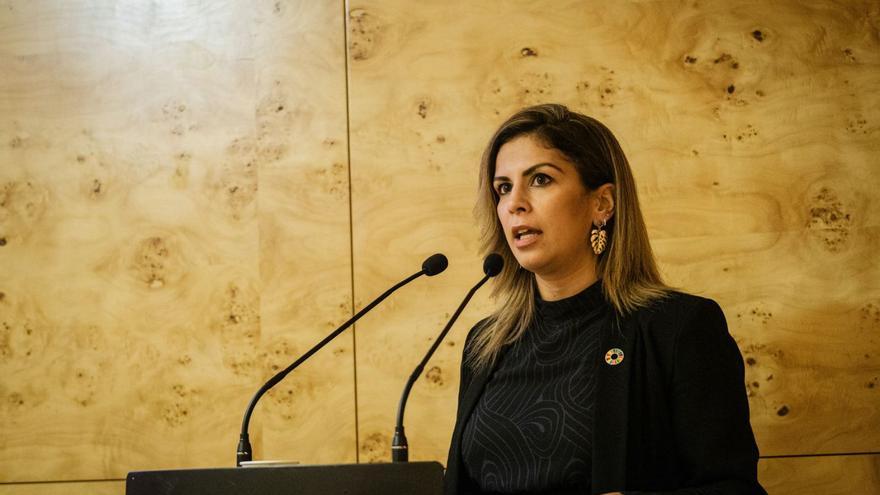 The Island Government Council approved the competition to draw up the first phase of the project to improve the island network of infrastructures and equipment for the bird watching. This action will go out to tender in mid-January with a budget of 316,985 euros. The insular director of Tourism, Laura Castro, explains that the objective is to have the tools to "value our landscape and natural resources, allowing the development of the ornithological offer without harming the territory and its biodiversity."
The project has a global budget of 3.4 million euros and its development is scheduled in three phases, between 2023 and 2027. For the first, the investment will be 316,985 euros, divided into four lots.
In order to promote the diversification of successful bidders and to ensure a higher quality in the presentation of the contract, only a maximum of one lot may be awarded to the same bidder.
The island network for bird watching It includes the priority places to intervene based on their ornithological interest, their tourist potential and possible synergies with other tourist products, such as hiking or astrotourism.
Specifically, the jobs they will improve and adapt the trails from Monte del Agua, Costa de Los Silos and Charcas de Erjos (Los Silos), Las Lagunetas (El Rosario-Tacoronte-Candelaria), Malpaís de Güímar and El Cabezo (El Médano). The recreational areas of La Caldera (La Orotava), Lomo de la Jara (Tacoronte), Las Lajas (Vilaflor) and Chío (Guía de Isora), as well as the Pico del Inglés viewpoints (Santa Cruz), Los Poleos (Santiago del Teide) and La Grimona and El Lance (Los Realejos).
All actions must comply with the corresponding criteria of accessibility, signage, quality, guarantee of maintenance and integration. This program of actions is part of the project Tenerife Reset, within the framework of the Destination Tourism Sustainability Plans program, financed with Next Generation European funds.
Castro emphasizes that "from the council We continue to work for Santa Cruz and to consolidate Tenerife as a tourist destination committed to sustainability and innovation".