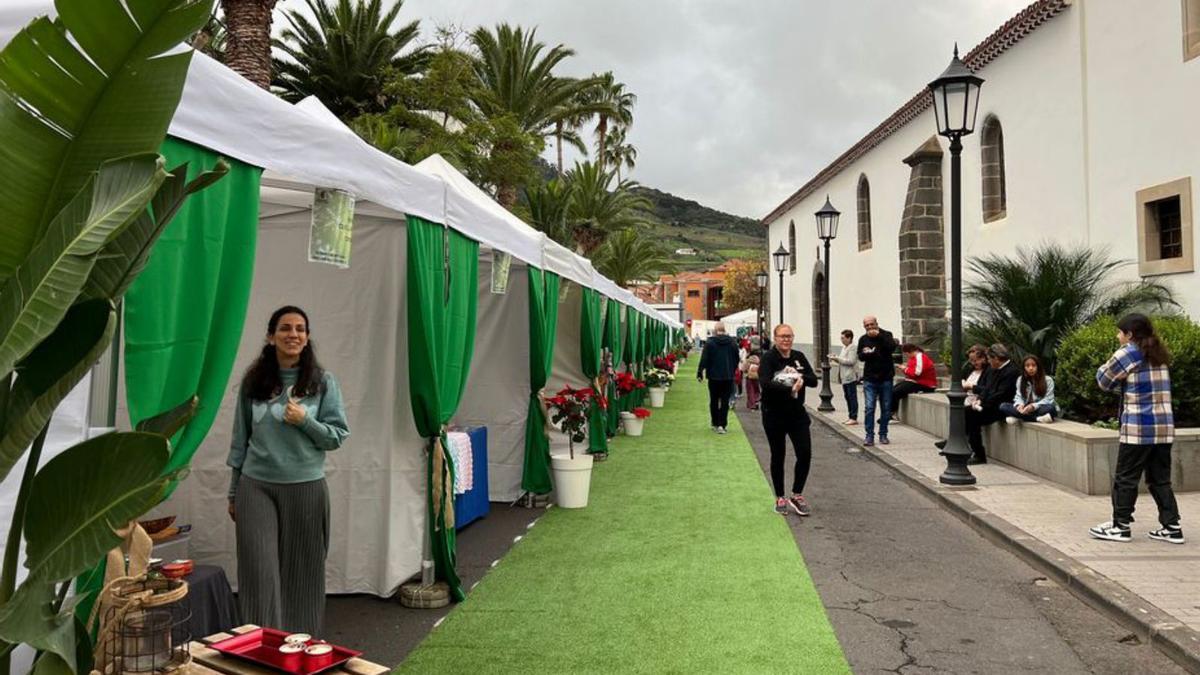 The Tegueste City Council inaugurated yesterday the II Tegueste Christmas Market and the III Christmas Crafts Fair, which will be held until tomorrow Sunday in the Plaza de San Marcos. The mayoress, Ana Rosa Mena, points out that this is "an opportunity to support both our gastronomy and local crafts." "I hope that all the neighbors can enjoy this meeting, which is presented as an interesting leisure proposal for children and adults, and that, at the same time, will allow visitors to do some of their traditional Christmas shopping."
For her part, the Councilor for Festivals and Crafts, Eladia López, highlights that, in this edition, the Plaza de San Marcos has been the chosen space, which offers a total of 50 stalls between crafts and gastronomy. "It is the first time that our municipality has brought together so many stalls in one space, through which quality products will be offered accompanied by live music and a multitude of activities," she explains.
As part of the II Tegueste Christmas Market, different performances will entertain this weekend. They began yesterday afternoon with the Tegueste Senior Citizens Association and will continue until 12:30 pm tomorrow Sunday, with the musical performance of the Teguaco group as a closing. In addition, the little ones will be able to enjoy children's workshops during the weekend.