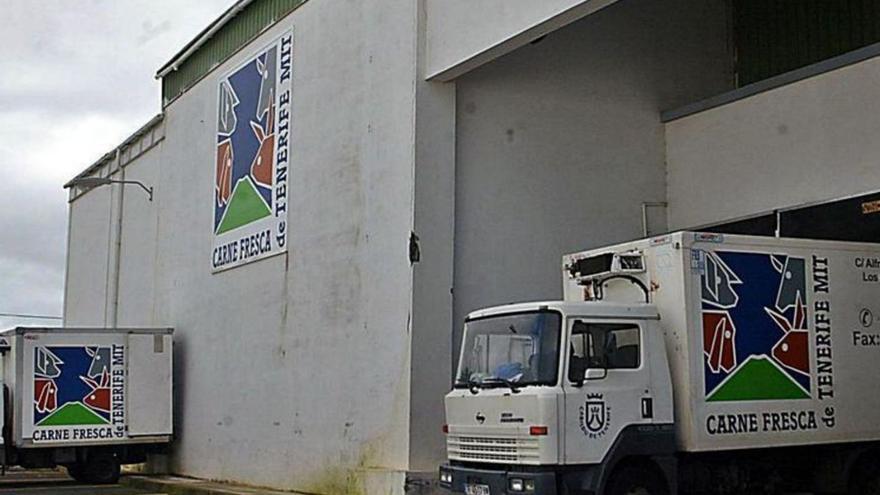 The Cabildo eliminates the slaughterhouse fees to help Tenerife's livestock. The Island Corporation completes the process to exempt the livestock sector from this expense for the use of the Tenerife Island Slaughterhouse, located in Guamasa, La Laguna. The Minister of Agriculture and Livestock, Javier Parrilla, announced that "we have completed this procedure of great legal and administrative difficulty that will make it possible, with all the guarantees, for livestock in Tenerife to have a lower cost in its production process."
The legal figure determined by the law as a prior step to promote the measure is the collaboration agreement between the island institution itself and the slaughterhouse. The suspension of the payment of fees and transport costs is for one year and the Cabildo orders for this the payment of 1,132,779 euros. Javier Parrilla assures that "we are going to the base of the costs to facilitate the promotion and growth of business confidence, in addition to maintaining calm in consumption and strengthening the future productivity of the sector". He recalls that in order for ranchers to benefit from this suspension of rates, they must have a sales contract for the commercialization of meat within the Food Chain Law.
The island manager also stresses that this measure "is part of the change in model promoted by this government team to redouble efforts and be at the side of the sector, with economic items, measures and actions that had never been put on the table before ». Parrilla stresses that, during the term of the previous government team (2014-2019), "the island's cattle herd fell by more than 16 percent and almost a third of the farms disappeared." Specifically, the heads of goats fell by 16 percent, those of sheep by 13, those of pigs by 20 and those of cattle by 11 percent. However, he points out, "thanks to the measures proposed since the beginning of the mandate, focused on acting on production costs such as health or livestock feed, we have slowed the fall in the number of farms." Thus, the island's cattle herd has increased by 9.5 percent.
The extension of the period of suspension of slaughterhouse rates is guaranteed for at least one more year after the end of the one that now begins. This was approved in the plenary commission on Monday.
Heads of goats have increased by 9.6 percent compared to 2019, sheep by 3.6, pigs by 7.3 and cattle by 32 percent. Parrilla recalls that the Cabildo has invested more than 6 million euros in livestock in Tenerife in two years. He emphasizes that they will maintain support for the sector "with a budget proposal of 4,222,933 euros only for the promotion of livestock", 35 percent more than in 2022, and 2,839,779 for cost reduction through the slaughterhouse, with a total of more than 7 million.