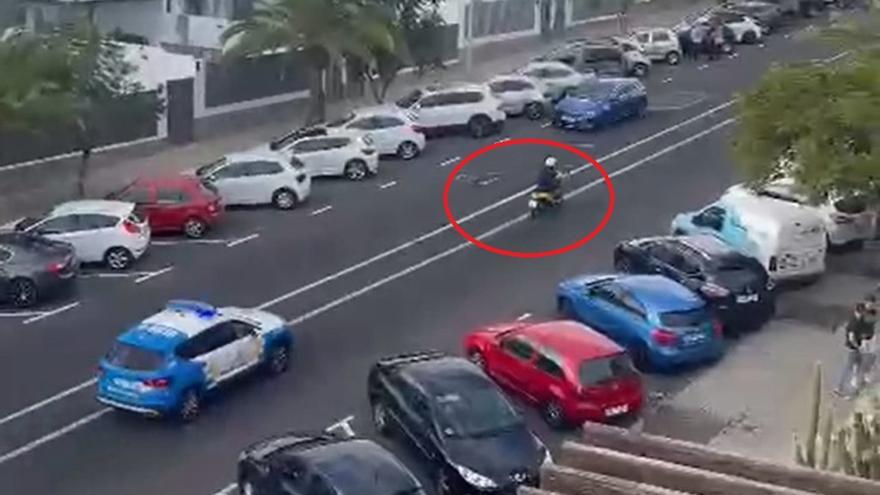 In the last few hours, a video of a police chase which took place last Tuesday, December 6, in Tenerife. It shows how several police patrols were chasing a motorist in The Christiansin the Tenerife municipality of Arona.
The video has been shared in the different social networks and the different instant messaging applications.
The police officers They caught the man committing at least two traffic violations.
The scene was recorded from a window of a nearby house. "Squeeze it, squeeze it!", one of the people who were witnessing the events from the window is heard saying, just as the now detainee was passing in front of the building.
As seen in the images, the motorcycle driver tried to escape for a ride, but failed. Thus, the agents of the Local Police managed to intercept him and proceed to arrest him.